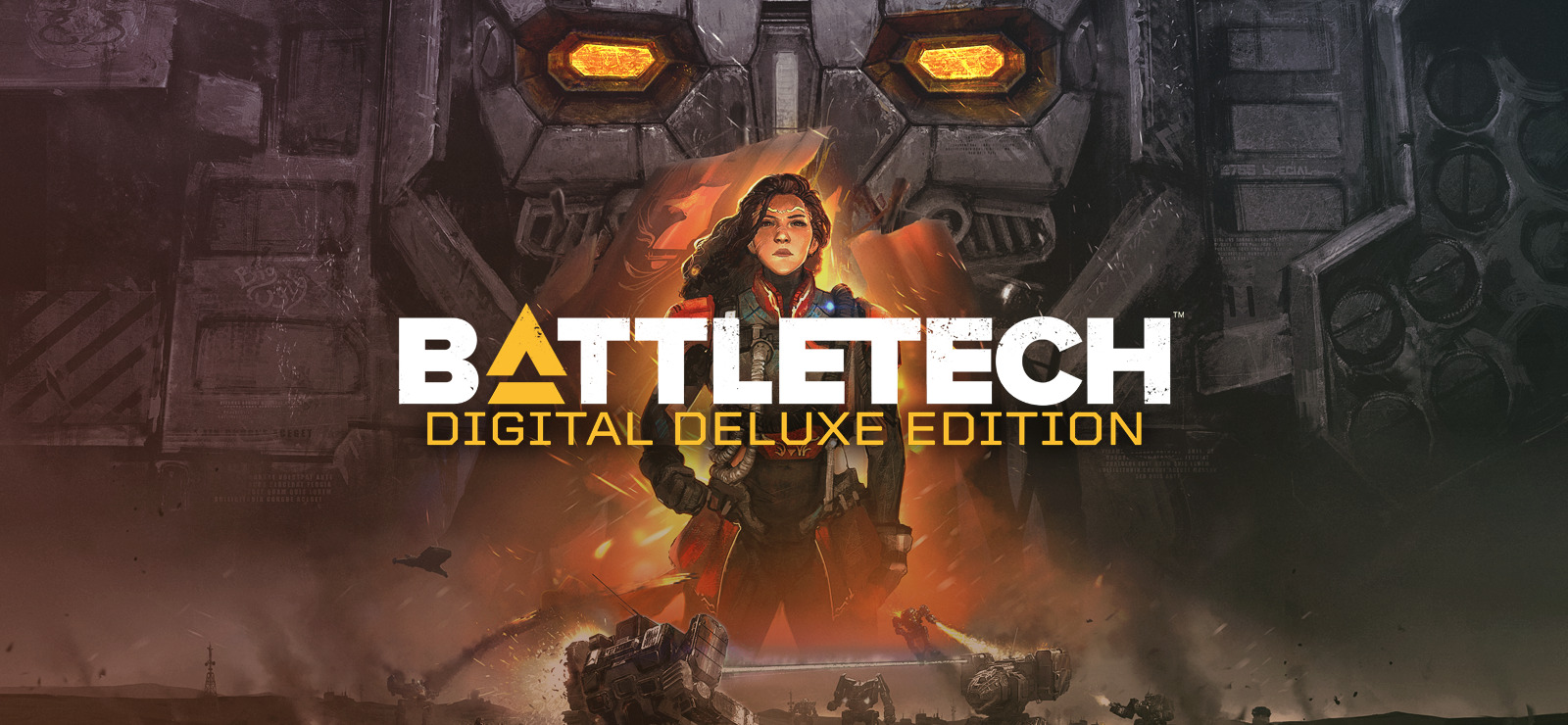 BATTLETECH - Digital Deluxe Edition
Genre:
Strategy - Turn-based - Sci-fi
Works on:
Windows (7, 8, 10)
Languages:
Audio and text: English
Features:
Single-Player - Multi-player - Achievements - Cloud Saves - Overlay
Released:
April 24, 2018
Size:
12.7 GB
Company:
Harebrained Schemes / Paradox Interactive
Installer version:
v1.3.2-418r (25665)
Included goodies:
wallpaper + 12 wallpapers + soundtrack (MP3) + artbook + artbook compressed
Store page:
https://www.gog.com/game/battletech_dig ... xe_edition
About: It contains the BATTLETECH - Shadowhawk Pack which includes an alternate
skin for the formidable Shadowhawk 'Mech plus an exclusive wallpaper, to be delivered at launch.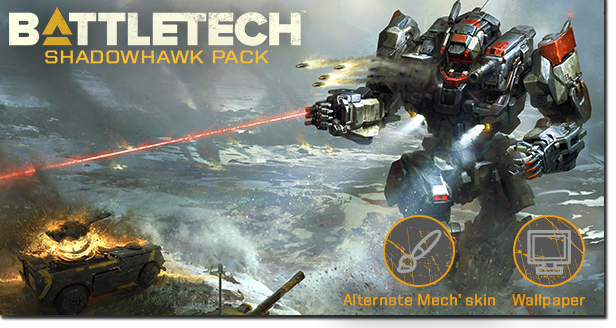 The Deluxe Edition of BATTLETECH provides exclusive content. Deluxe Edition includes:
- Base Game
- Artbook
- Wallpapers
- Soundtrack
- PDX Forum Icon / Avatar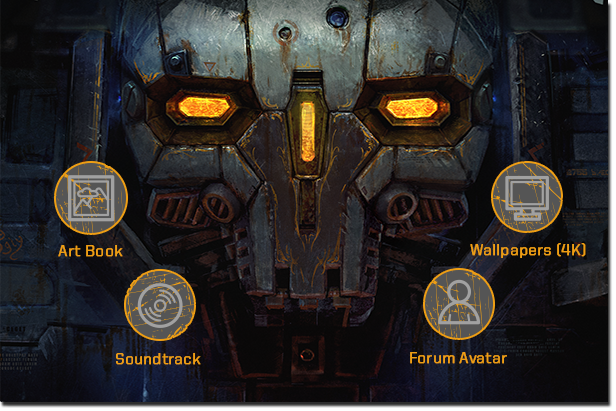 From original BattleTech/MechWarrior creator Jordan Weisman and the developers of the award-
winning Shadowrun Returns series comes the next-generation of turn-based tactical 'Mech combat.
The year is 3025 and the galaxy is trapped in a cycle of perpetual war, fought by noble houses with
enormous, mechanized combat vehicles called BattleMechs. Take command of your own mercenary outfit
of `Mechs and the MechWarriors that pilot them, struggling to stay afloat as you find yourself drawn into
a brutal interstellar civil war. Upgrade your starfaring base of operations, negotiate mercenary contracts
with feudal lords, repair and maintain your stable of aging BattleMechs, and execute devastating combat
tactics to defeat your enemies on the battlefield.
●
COMMAND A SQUAD OF `MECHS IN TURN-BASED COMBAT.
Deploy over 30 BattleMechs in a
wide variety of combinations. Use terrain, positioning, weapon selection and special abilities to
outmaneuver and outplay your opponents.
●
MANAGE YOUR MERCENARY COMPANY.
Recruit, customize, and develop unique MechWarriors.
Improve and customize your dropship. Oversee your team of technicians, engineers, and support
personnel.
●
TAKE PART IN A DESPERATE CIVIL WAR.
Immerse yourself in the story of a violently deposed ruler,
waging a brutal war to take back her throne with the support of your ragtag mercenary company…
should you choose to provide it.
●
CUSTOMIZE YOUR `MECHS.
Use your MechLab to maintain and upgrade your units, replacing
damaged weapon systems with battlefield salvage taken from fallen foes.
●
FIGHT YOUR WAY ACROSS THE PERIPHERY.
As a Mercenary, travel a wide stretch of space, taking
all kinds of missions and managing your reputation with a variety of noble houses and local factions.
●
PVP MULTIPLAYER & SKIRMISH MODE.
Customize a Lance of 'Mechs and MechWarriors to go head-
to-head with your friends, compete against match-made opponents online, or jump into single-player
skirmish mode to test your strategies against the AI.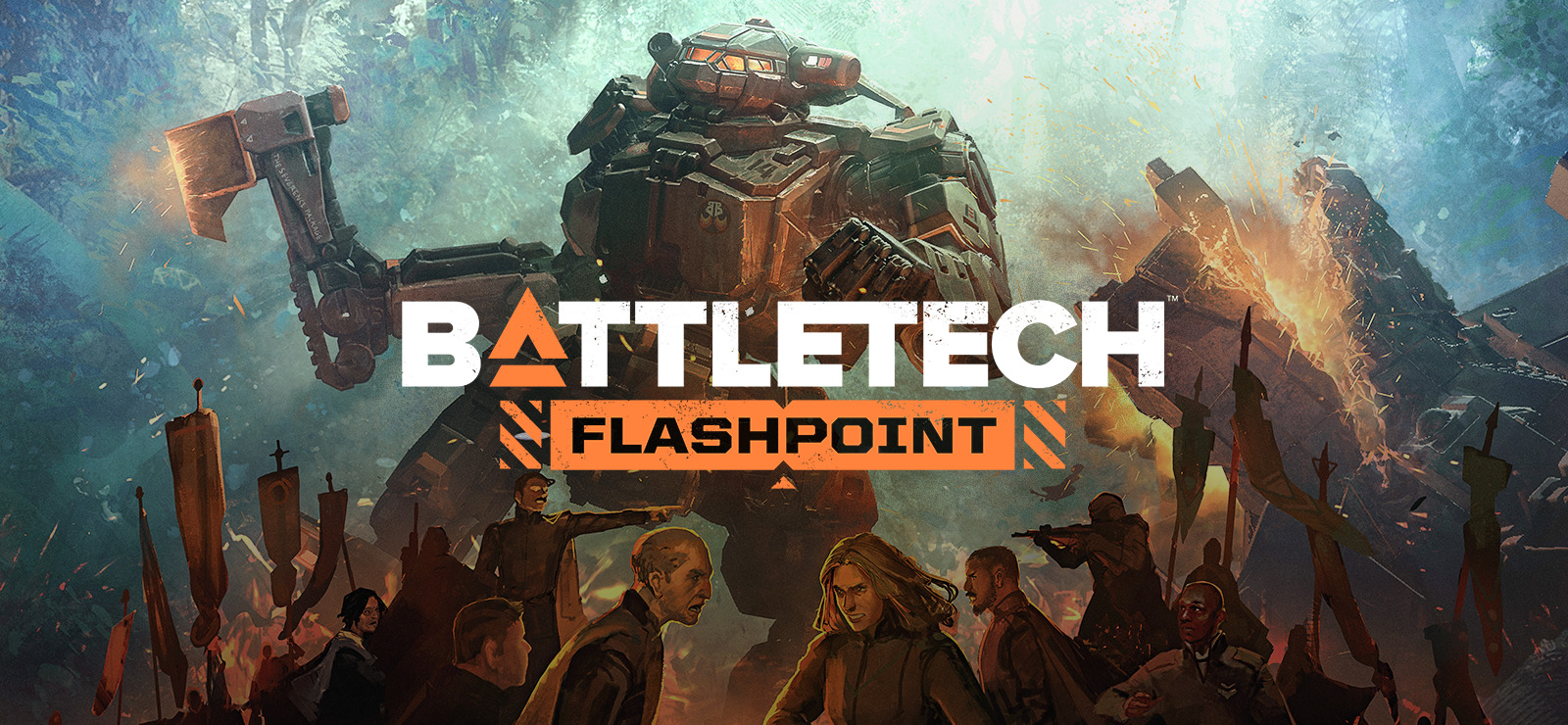 BATTLETECH - Flashpoint
Released:
November 27, 2018
Size:
6 MB
Store page:
https://www.gog.com/game/battletech_flashpoint
About:

BATTLETECH's
first-ever expansion adds new gameplay, depth, and over 30 hours of new content to your mercenary experience. Introducing Flashpoints: high-stakes, branching short stories that link together mercenary missions, crew conversations, special events, critical choices, and rare bonus rewards to take
BATTLETECH's
endgame and Career-Mode gameplay to the next level.
Flashpoints embroil you in the feuds and machinations of the various Great Houses of the Inner Sphere, and are designed to keep even the most hardened mercenary commanders on their toes. In addition to narrative twists and turns, some Flashpoint stories feature consecutive deployments in which players can't repair or heal between missions, while others feature infiltration contracts that restrict the tonnage of deployable BattleMechs.
Beyond adding over 30 hours of exciting Flashpoints to
BATTLETECH
, this expansion comes complete with three new 'Mechs (including the highly anticipated Hatchetman), a challenging new mission type, and a new tropical biome for the biggest and most challenging
BATTLETECH
experience yet.
FLASHPOINTS
Here's just a few examples of the many new stories and challenges you'll face as a mercenary commander in Flashpoint:
Extracurricular Activities
The petty squabbling of political rivals takes a deadly turn when civilians are caught in the crossfire. Will you escort them to safety at the risk of your MechWarriors and their 'Mechs… even if they can't pay?
Criminal Minds
The routine capture of a criminal syndicate's warehouse uncovers the resting place of an ancient BattleMech. Will you share this information with your employer or keep the 'Mech for yourself?
Headhunting
The Zhao twins are a thorn in the side of your employer and it's time to terminate their command. But when their forces are routed and the siblings flee in two directions you'll need to choose which commander - and which unique salvage - you'll pursue.
NEW BATTLEMECHS
Expand your 'Mech arsenal with the armor-chopping power of the Hatchetman, the speed and versatility of the Crab, and the battle-computer-equipped Cyclops.
NEW ENCOUNTER
Target Acquisition is an exciting new mission type that challenges you to put your light and medium 'Mechs to the test. Take control of three locations to triangulate fire on an enemy installation before time runs out.
NEW BIOME
Take the fight to all-new lush, tropical environments - but watch out for the spore clouds (or use them to your advantage!)

Hidden Content
This board requires you to be registered and logged-in to view hidden content.