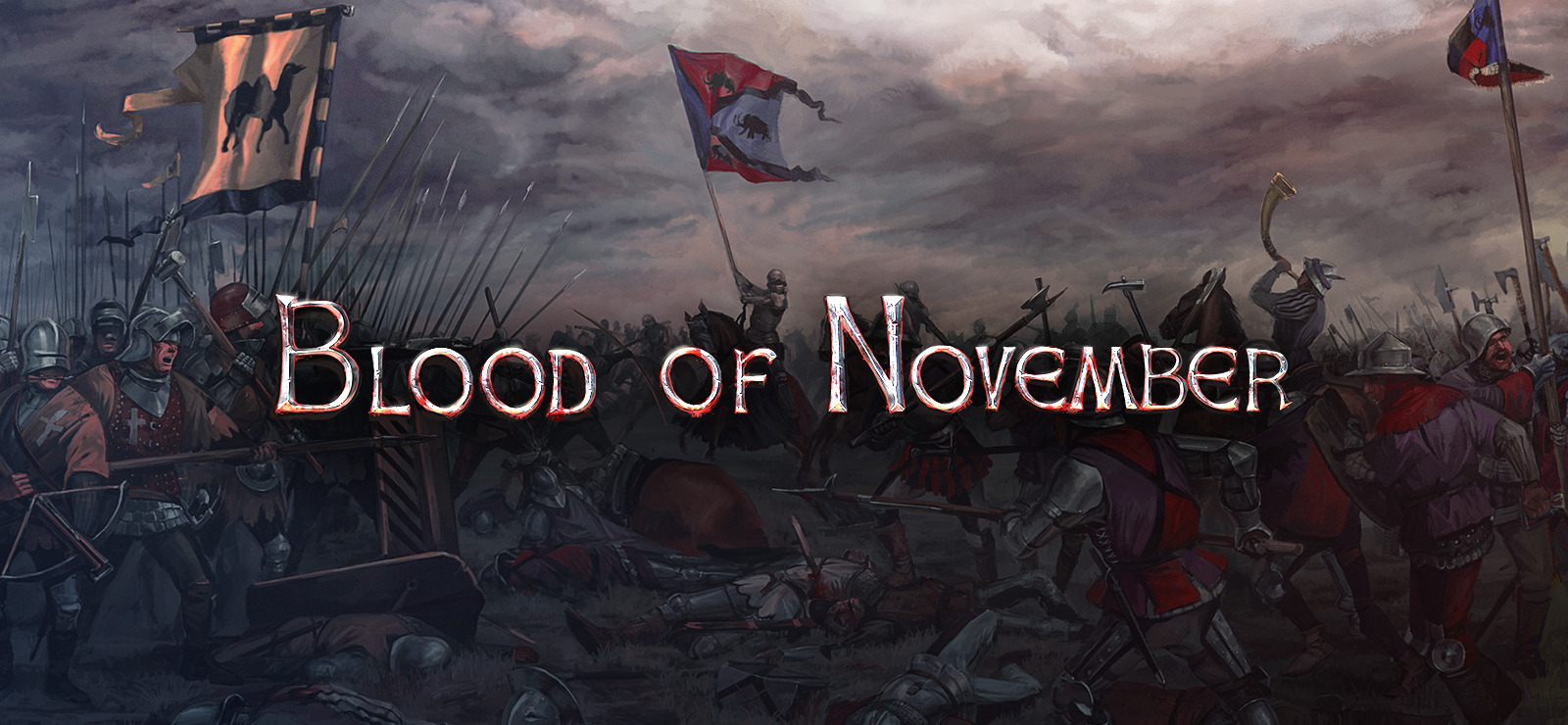 Eisenwald: Blood of November
Genre:
Role-playing - Turn-based - Fantasy
Works on:
Windows (XP, Vista, 7, 8, 10)
Languages:
Audio and text: Deutsch, English, русский
Features:
Single-Player
Released:
November 1, 2016
Size:
1.5 GB
Company:
Aterdux Entertainment / Aterdux Entertainment
Installer version:
v1.3 (18731)
Store page:
https://www.gog.com/game/eisenwald_blood_of_november
About:
The Duke is dead. Without an heir it falls upon the council to decide who will become the new duke. Amidst the upheaval two powerful clans vie for the crown: Kleinstein and Tropfen. But they are not alone for some lesser clans have dared to declare their own bid for the throne.
The cards are dealt and the stakes are too high for anyone to give support to another contender. Whatever decision the council makes, feudal war looms on the horizon. You alone have kept your neutrality and the fate of the war is in your hands.
● Random events that add replayability
● Smart re-spawn - improved dynamic balance of the armies
● Updated look - reworked and improved engine and graphics
● Sandbox like gameplay – freedom of movement
● Experimental quest system where some events will change according to your behavior
● 6-10 hours of gameplay
Minimum system requirements - Windows:
XP / Vista / 7 / 8 / 10 (64-bit only)
Processor: 3 GHz quad-core CPU
Memory: 4 GB RAM
Graphics: 1024 MB graphics memory, shader model 3 (NVIDIA GeForce GTX 560 / AMD Radeon HD 6950 or better)
DirectX: Version 9.0c
Hard Drive: 2 GB available space
Additional Notes: Screen resolution 1680x1050 or higher; Dedicated video card required
Hidden Content
This board requires you to be registered and logged-in to view hidden content.