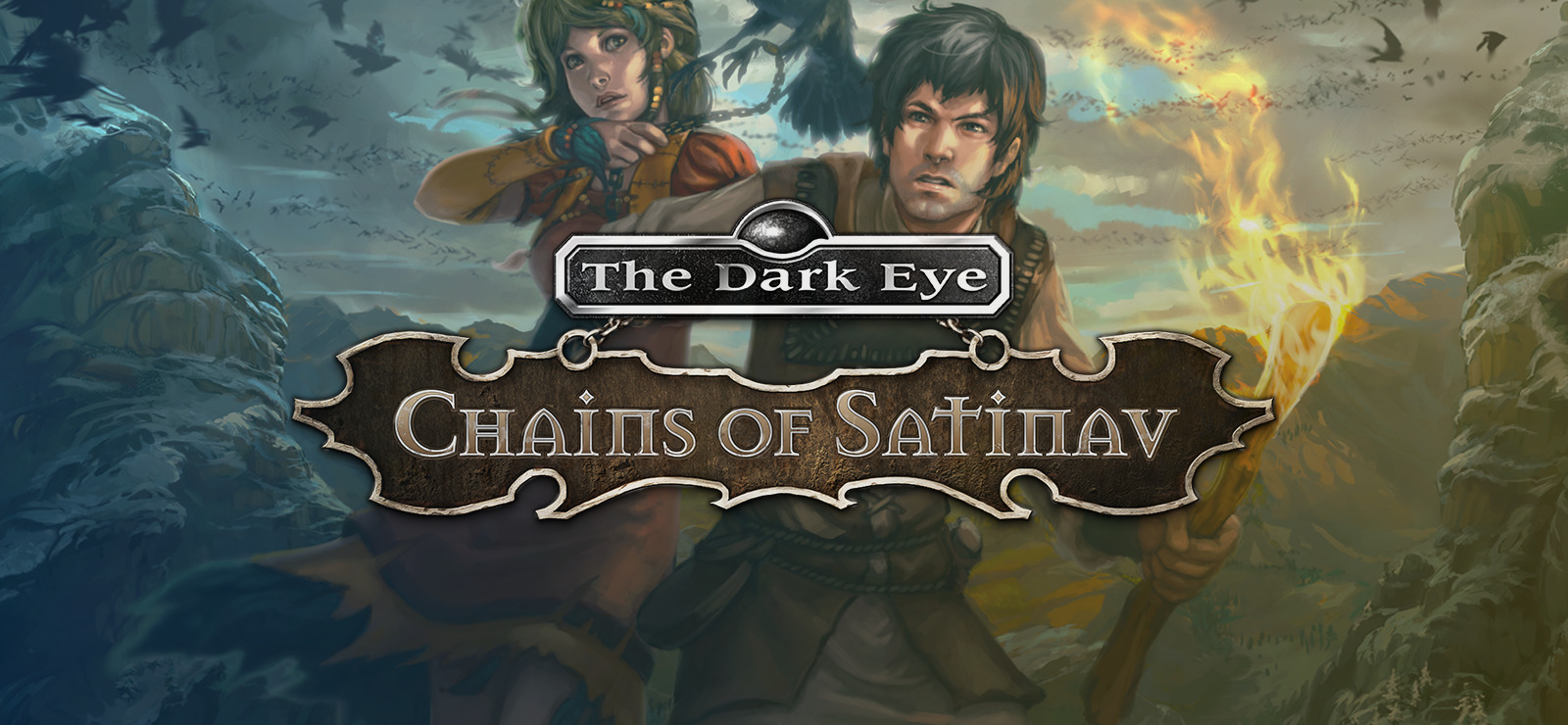 Dark Eye: Chains of Satinav, The
Genre:
Adventure - Point-and-click - Fantasy
Works on:
Windows (Vista, 7, 8, 10)
Languages:
Audio and text: English
Features:
single-player
Released:
June 22, 2012
Size:
4.6 GB
Company:
Daedalic Entertainment / Daedalic Entertainment
Rating:
PEGI Rating: 16+ (with Violence)
Installer version:
v2.0.0.4
Included goodies:
manual + 20 wallpapers + soundtrack + 10 avatars + 10 artworks
Store page:
https://www.gog.com/game/the_dark_eye_chains_of_satinav
About:
In Andergast, whose inhabitants are considered to be notoriously superstitious, King Efferdan awaits a state visit from high-ranking dignitaries. For centuries the kingdom has been at odds with neighboring Nostria, but now first steps are being undertaken toward a lasting peace. But a plague of crows troubles the king, for the birds are acting with unusual aggressiveness, even attacking humans. Moreover, there are those among the citizens of Andergast who swear that the crows are bringing them dark nightmares. As the belligerent creatures infiltrate even the castle itself, the king seeks a skilled bird catcher - an opportunity for young Geron to prove that the reputation for ill luck that has followed him since childhood is undeserved. Following an audience with the king, the prestigious task is assigned to him. However, not only does his task prove unexpectedly difficult, but it also turns out to be the first step of the greatest adventure of his life, which will lead him to the borders of the charted lands of Aventuria and beyond.
With a history of more than 25 years, The Dark Eye is one of Europe's best-known role-playing brands. In addition to the popular pen & paper adventures, TDE has also inspired a series of successful computer games. The Dark Eye: Chains of Satinav takes you deep into the world of Aventuria, where you'll take on the role of young Geron and get caught up in a mysterious plot that threatens to wipe out the kingdom of Andergast, a back-water realm in the northwest of Aventuria.
● Experience the world of The Dark Eye as a classic point-and-click adventure!
● A breathtaking art style that shows every nuance of Aventuria.
● Solve a variety of side quests each with different paths towards a solution.
Minimum system requirements - Windows:
Vista/7 Processor: 2,5 Ghz Single Core or 2 Ghz Dual Core 2.5 GB RAM, Video card: OpenGL2.0-compatible graphic card with 512 MB RAM (shared memory is not recommended), DirectX9.0c-compatible sound card, 5 GB HDD, Keyboard, mouse.
Hidden Content
This board requires you to be registered and logged-in to view hidden content.