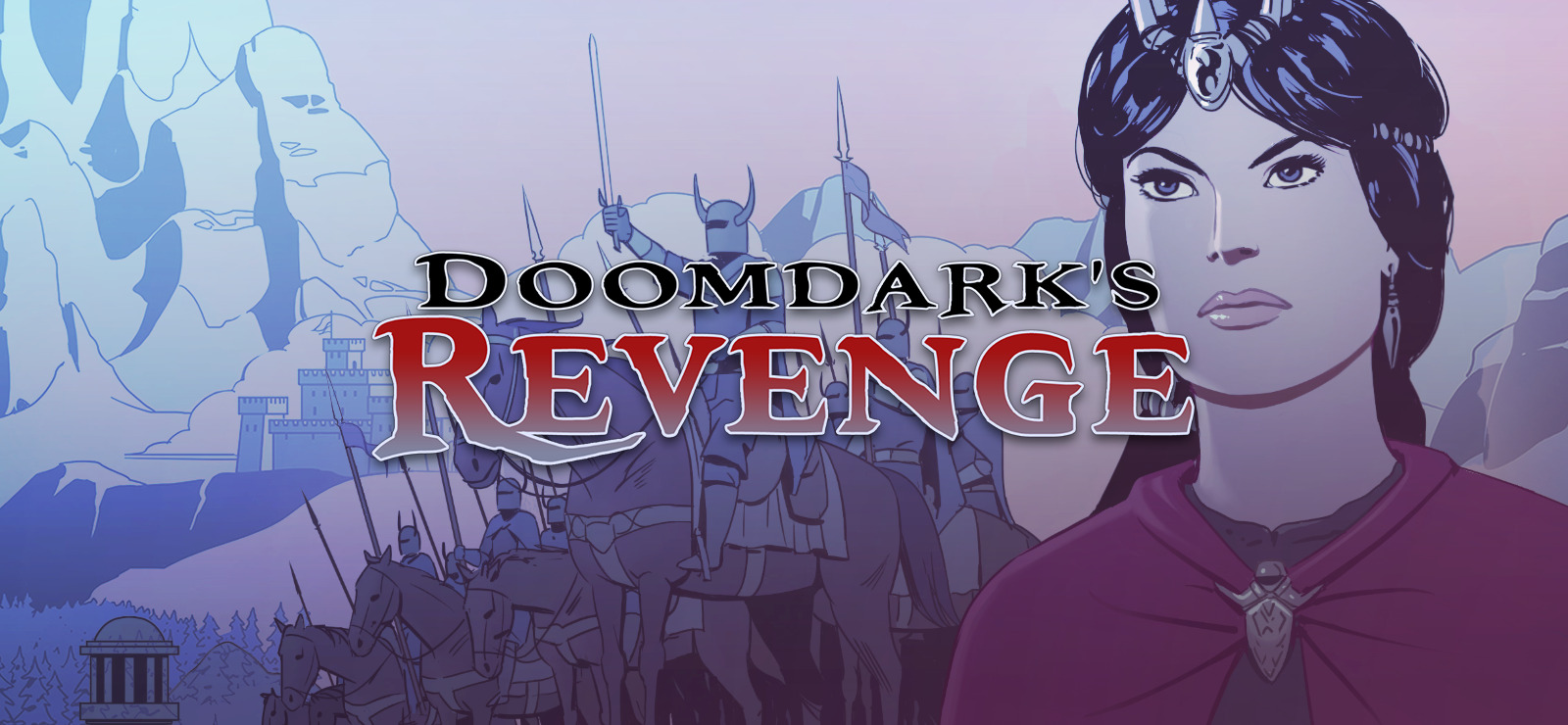 Doomdark's Revenge
Genre:
Role-playing - Strategy - Fantasy
Works on:
Windows (XP, Vista, 7, 8, 10)
Languages:
Audio and text: English
Features:
Single-Player
Released:
February 17, 2014
Size:
33 MB
Company:
Mike Singleton and Chris Wild / Chilli Hugger Software
Installer version:
v1.0 (20821)
Included goodies:
manual + 4 wallpapers + The Icemark Chronicles
Store page:
https://www.gog.com/game/doomdarks_revenge
About:
Mike Singleton's '85 classic Adventure Strategy sequel to The Lords of Midnight "It is many moons now since the Lords of Midnight first appeared out of the soft, wearing gloom. Those of you who took up their challenge and rode with them to battle against the cruel Witchking will need no reminding of that epic struggle. But now a new epic tale unfolds, the story of Doomdark's Revenge.
The game itself involves both quest and warfare, both exploration and careful strategy. You can play on your own or with friends; there are enough different characters at your command for all the family to join in and struggle against Shareth Heartstealer, Empress of the frozen Empire!" - Mike Singleton - 1985
● Retro style high resolution graphics.
● Story Based Adventure - complete with Novella.
● Easy dip in/dip out, turn based game play.
Minimum system requirements - Windows:
Windows XP / Vista / 7 / 8 / 10 1.6 GHz Processor, 256 MB RAM (512 MB recommended), 3D graphics card compatible with DirectX 9, 300 MB HDD, Mouse, Keyboard.
Hidden Content
This board requires you to be registered and logged-in to view hidden content.