CrossCode
Genre:
Action - Role-playing - Sci-fi
Works on:
Windows (XP, Vista, 7, 8, 10)
Languages:
Text only: Deutsch (In development), English
Features:
single-player - controller support - in development
Released:
June 17, 2015
Size:
240 MB
Company:
Radical Fish Games / Deck13
Installer version:
1.0.3-2_(64bit)_(27061)
Store page:
https://www.gog.com/game/crosscode
About:
This retro-inspired 2D Action RPG might outright surprise you. CrossCode combines 16-bit
SNES-style graphics with butter-smooth physics, a fast-paced combat system, and engaging puzzle
mechanics, served with a gripping sci-fi story.
CrossCode
is all about how it plays!
Take the best out of two popular genres, find a good balance between them and make a great
game. That's what CrossCode does. And it works pretty well. You get the puzzles of Zelda-esque
dungeons and are rewarded with the great variety of equipment you know and love from RPGs.
During the fast-paced battles you will use the tools you find on your journey to reveal and exploit
the enemies' weaknesses and at the same time will be able to choose equipment and skills for a
more in-depth approach in fighting your enemies.
● Enter the fictional MMO CrossWorlds and get thrown back into the times of the SNES-era with
challenging puzzles and a well balanced fast-paced combat system
● CrossCode is a story driven Action RPG where you will meet dozens of characters, solve an
uncountable amount of quests and explore a vast world
● Experience a massive skill tree which allows you to play the game your way. Do you prefer to
be the tank, the fighter or the one who fights from the distance? Everything is possible here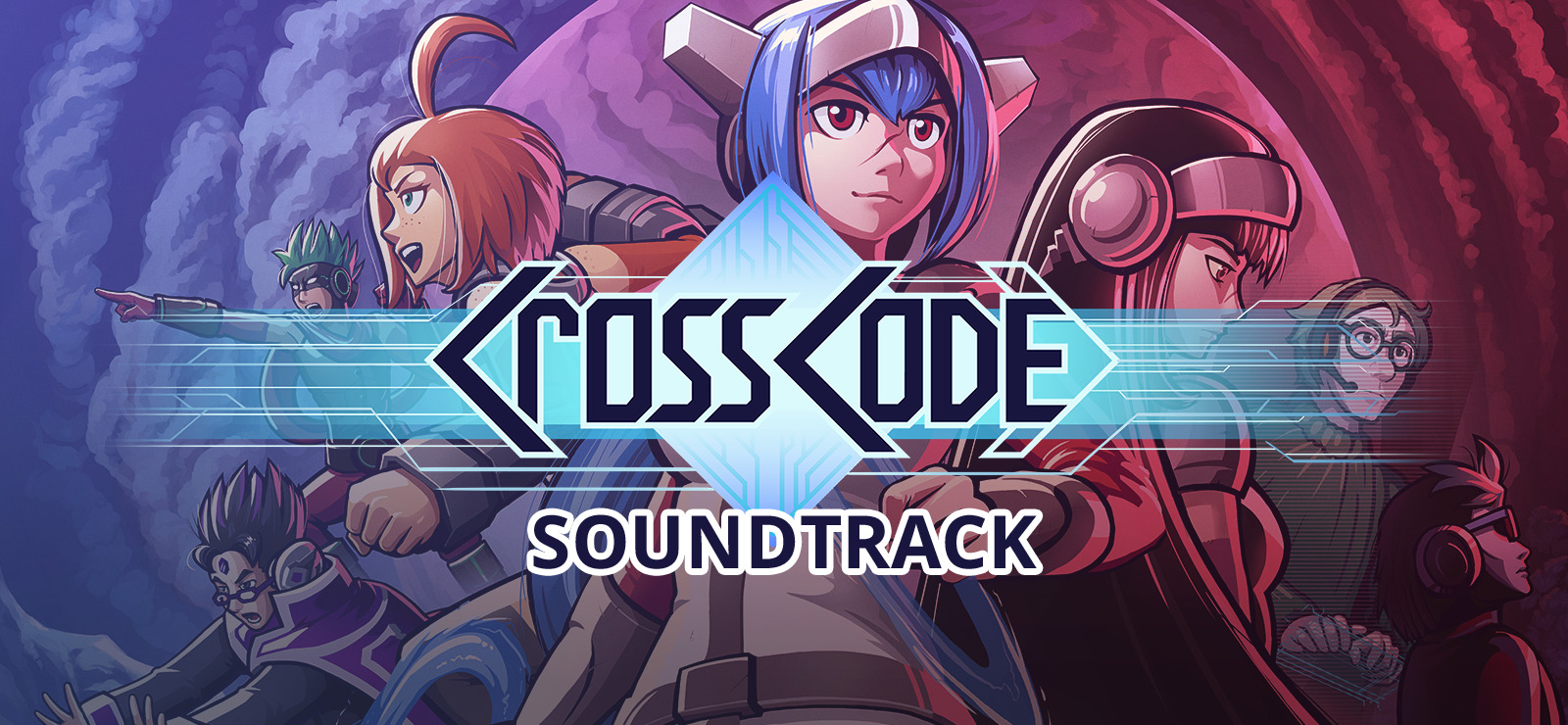 Released:
September 20, 2018
Included goodies:
♫ Soundtrack (MP3)
Store page:
https://www.gog.com/game/crosscode_soundtrack
About:
Full Tracklist:
Title 01:29
Mysterious Place 01:36
Fierce Battle 01:12
Distant Future 00:26
Awakened 02:12
Cargo Hold 02:23
Battle 1 01:15
M.S. Solar 01:53
Welcome to CrossWorlds 01:26
Challenge 1 01:45
Taking What Does Not Belong 01:30
Boss Battle 01:21
CrossCounter! 01:42
Escape 01:12
Newcomer's Bridge 01:16
Rhombus Dungeon 01:11
Challenge 2 01:23
Valse d'Ahoge 01:16
The Path of Justice 01:48
Rookie Harbor 2:13
Autumn's Rise 0:51
Battle 2 02:17
Travelling Together 02:13
Lea! 02:13
Bergen Trail 01:39
Bergen Village 01:51
Briefing 01:34
First Scholars 01:40
Temple Mine 01:46
Improvising 01:59
Maroon Valley 01:45
Ba'kii Kum 01:58
Shocking Reveal 02:24
Temple of the Valley 02:12
Lucid Dream 02:56
Autumn's Fall 02:32
Raid 04:19
The Experience 02:49
Imprisoned 02:08
Vermillion Wasteland 02:30
Battle 3 02:00
Confrontation 04:03
Sadness 01:50
Infiltration 02:07
Separated Again 01:38
Hack Your Way! 01:48
Escape Again 01:58
Exponential Growth 02:00
Exponential Conclusion 02:31
Past Events 02:21
Gaia's Garden 02:09
Basin Keep 01:56
Temple of the Lake 02:28
Temple of Thunder 02:14
Temple of the Grand Tree 02:08
Sapphire Ridge 02:12
Rhombus Square 02:28
Old Hideout 02:17
Shizuka 03:19
True Intention 03:14
Vermillion Dungeon 03:04
The Ultimate Experience 05:13
Ending 04:10
Promo Trailer 01:26
Hidden Content
This board requires you to be registered and logged-in to view hidden content.