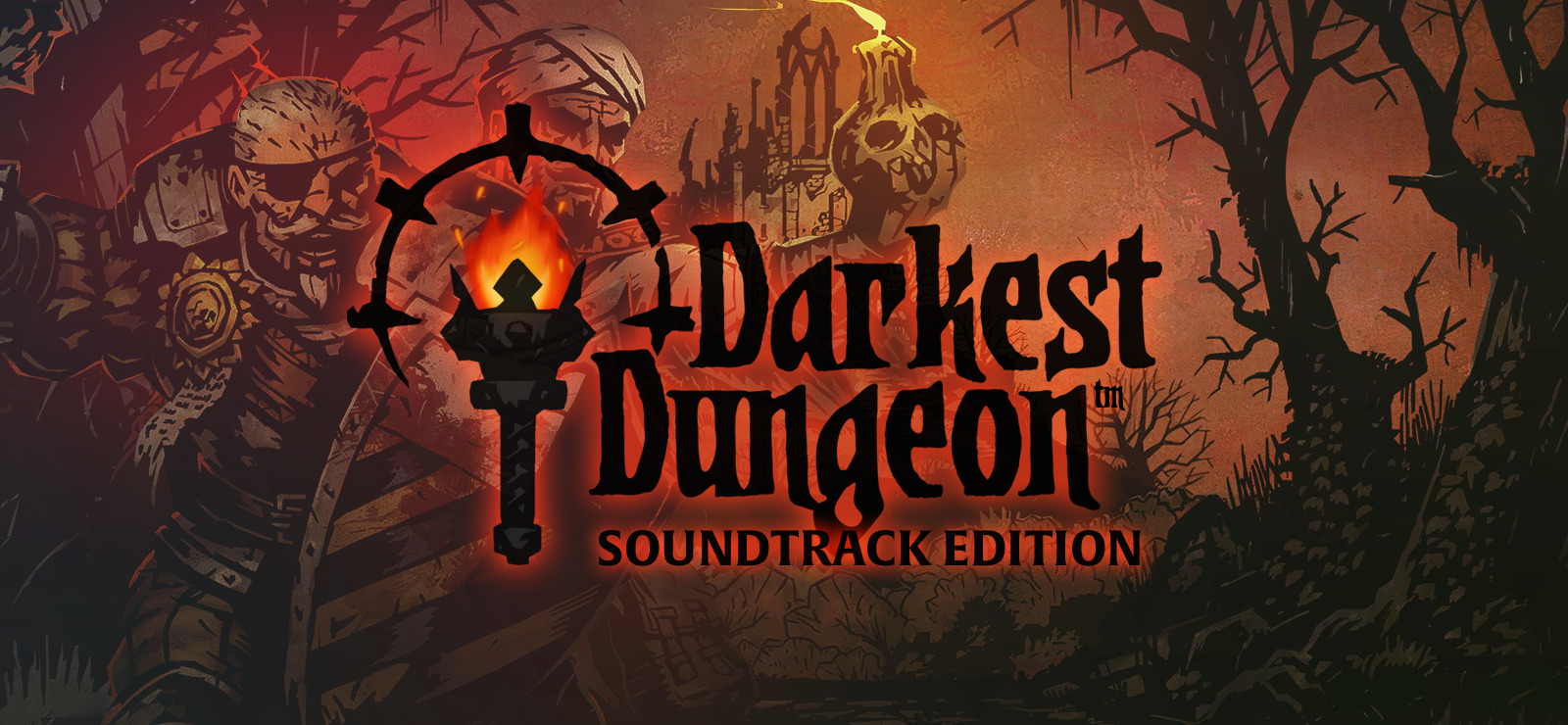 Darkest Dungeon: Soundtrack Edition
Genre:
Role-playing - Turn-based - Fantasy
Works on:
Windows (XP, Vista, 7, 8, 10)
Languages:
Audio and text: English. Text only: Português do Brasil, 中文, český, Deutsch, español, français, italiano, 한국어, polski, русский
Modes:
Single-Player - Controller Support - Cloud Saves - Overlay
Released:
January 19, 2016
Size:
1.6 GB
Company:
Red Hook Studios / Red Hook Studios
Installer version:
v24839_(28859)
Included goodies:
15 wallpapers + 9 avatars + soundtrack (MP3) + soundtrack (FLAC)
Store page:
https://www.gog.com/game/darkest_dungeon
/
https://www.gog.com/game/darkest_dungeon_soundtrack
About:
Darkest Dungeon is a challenging gothic roguelike turn-based RPG about the psychological
stresses of adventuring.
Recruit, train, and lead a team of flawed heroes through twisted forests, forgotten warrens, ruined crypts,
and beyond. You'll battle not only unimaginable foes, but stress, famine, disease, and the ever-
encroaching dark. Uncover strange mysteries, and pit the heroes against an array of fearsome monsters
with an innovative strategic turn-based combat system.
Can you stem the tide of eldritch horrors erupting across your family's ancestral estate? Descend at your
peril!
● The Affliction System – battle not only monsters, but stress! Contend with paranoia, masochism, fear,
irrationality, and a host of gameplay-meaningful quirks!
● Striking hand-drawn gothic crowquill art style
● Innovative turn-based combat pits you against a host of diabolical monsters
● Classic CRPG and roguelike features, including meaningful permadeath, procedural dungeons, and
incredible replay
About:
Original 'Darkest Dungeon' score by veteran composer Stuart Chatwood. Includes 13 tracks,
mixed for standalone enjoyment!
Stuart Chatwood previously composed music appearing on the soundtracks for eight Prince of Persia
games developed by Ubisoft: Prince of Persia: The Sands of Time (2003), Warrior Within (2004), The Two
Thrones (2005), Battles of Prince of Persia (2005), Revelations (2005), Rival Swords (2007), Prince of
Persia (2008), and The Fallen King (2008). He also is well-known as the bass guitar and keyboard player
for the Canadian rock band 'The Tea Party'. The Tea Party are known for fusing together musical styles of
both the Eastern and Western worlds, in what they call "Moroccan roll".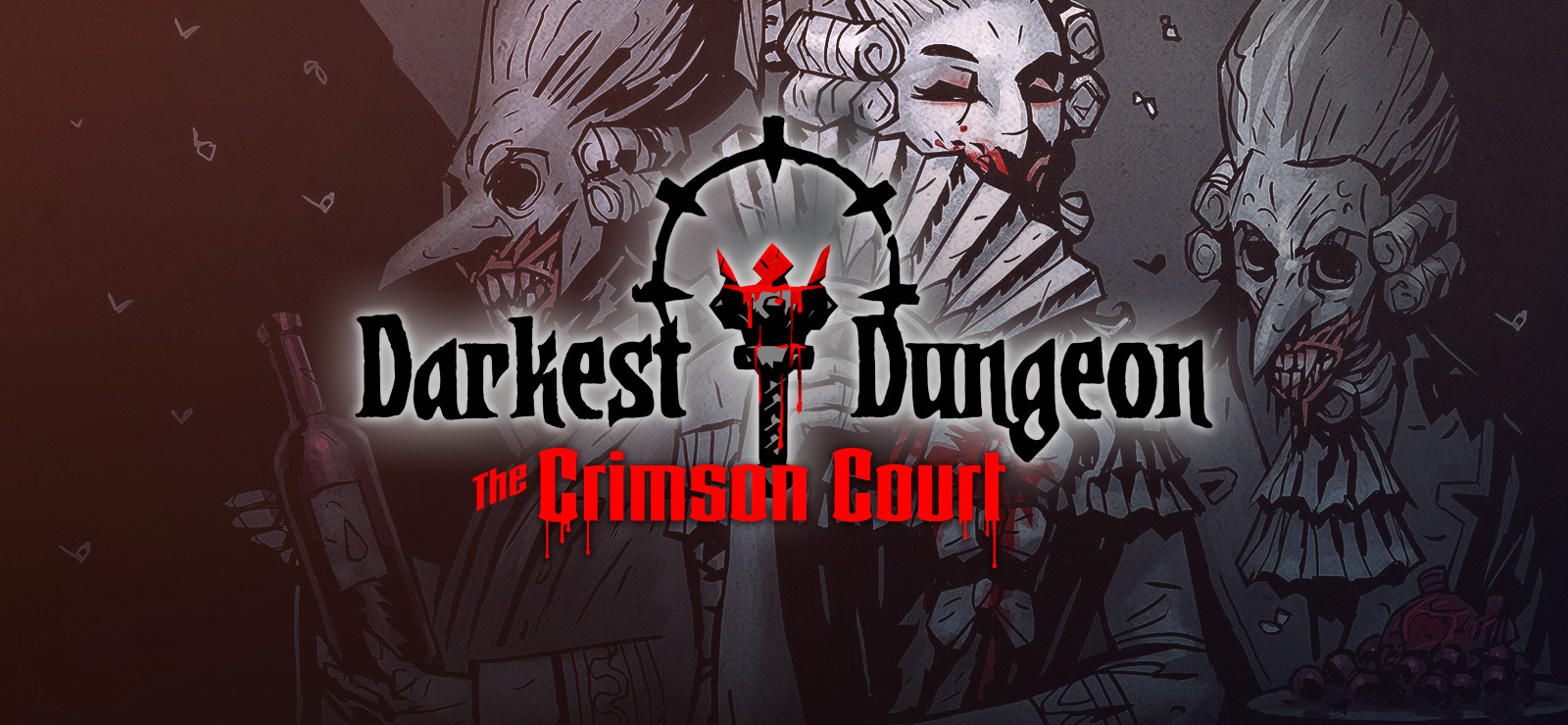 Darkest Dungeon: The Crimson Court
Released:
June 19, 2017
Size:
309 MB
Store page:
https://www.gog.com/game/darkest_dungeo ... mson_court
About:
"THE BLOOD...I MUST HAVE THE BLOOD!"
Darkest Dungeon®: The Crimson Court
is the first expansion for the award-winning grim and gothic
RPG by Red Hook Studios. Crimson Court is a parallel campaign experienced alongside the main Darkest
Dungeon content that will provide you with new challenges and variation at every difficulty level. The
narrative grounding sheds some light on the Ancestor's early days, and will be presented in the same style
of cut-scenes you've seen elsewhere in the game.
The DLC is designed to be played alongside an existing campaign, or as a brand new one--your choice!
The events and features will unlock over the course of play.
As the Crimson Curse spreads unrelentingly over the estate, parties will battle new enemies in familiar
regions, as well as setting foot in a completely new sprawling environment: the Courtyard. There, amidst
unique curios, traps and obstacles, a complete faction of new blood-crazed foes lie in wait, overseen by
three distinct boss encounters. These slavering enemies and epic encounters will introduce new combat
mechanics, testing the limits of your favorite strategies.
As the infestation grows and your roster begins to sicken, the Fanatic will emerge to roam the hallways,
confusing friend and foe alike in his zealous quest to exterminate the Curse.
The odds are not completely stacked against you, however! A new playable hero class will be added
alongside powerful new trinkets, town events, and a fresh way to expand and upgrade your Hamlet.
● A new hero class. "Awash in blood and delusion, they bear the burden of a thousand lifetimes."
● A new dungeon region: The Courtyard
● A full faction of new deadly foes
● 5 new Bosses with some of the most complex and devious mechanics yet.
● A new wandering boss: The Fanatic
● Districts: 10 new buildings to upgrade your Hamlet
● Massive, sprawling maps with locked doors, prisoner rooms, and progress saves
● Lore-driven trinket sets for all heroes - with set bonuses!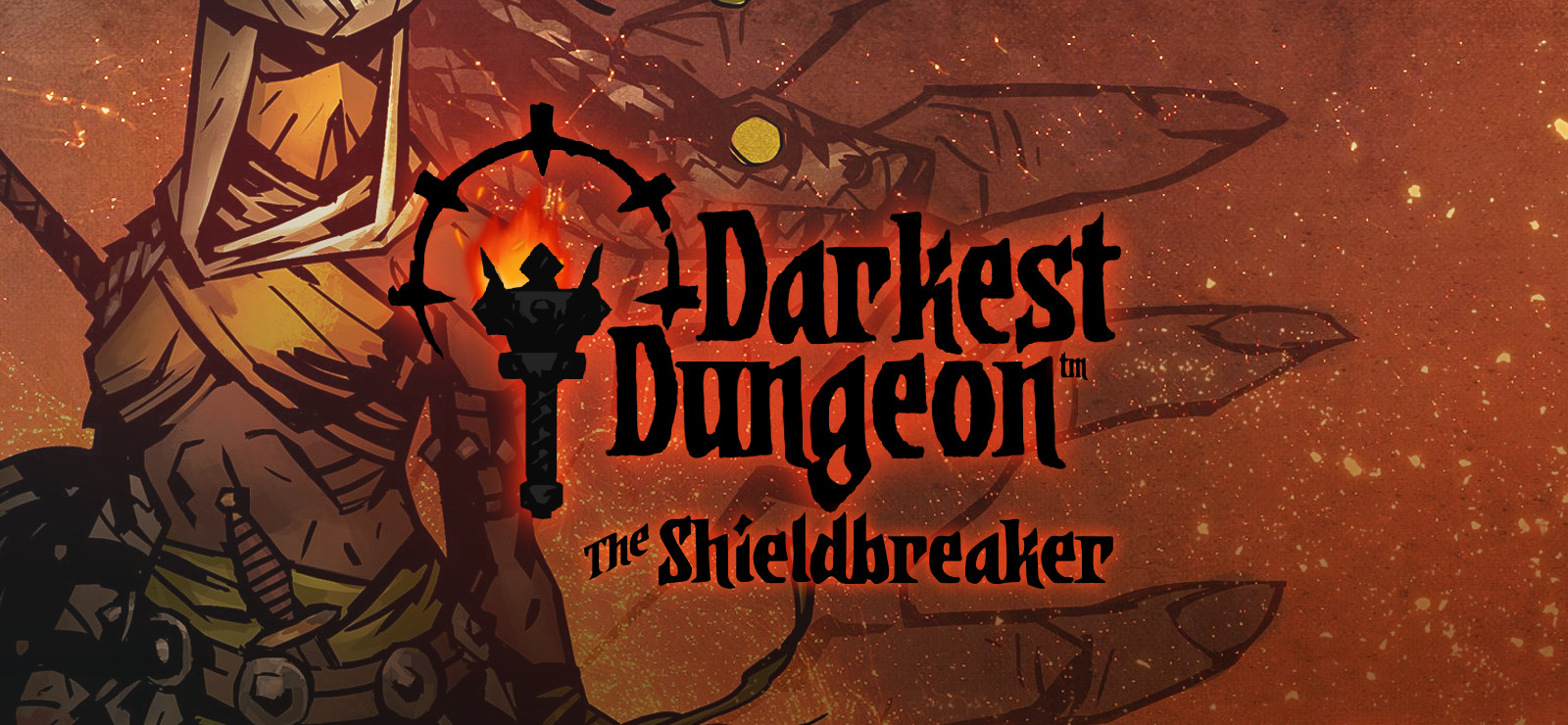 Darkest Dungeon: The Shieldbreaker
Released:
October 26, 2017
Size:
34 MB
Store page:
https://www.gog.com/game/darkest_dungeo ... eldbreaker
About:
"And all around is the desert; a corner of the mournful kingdom of sand."
-Pierre Loti
Hailing from the distant windswept dunes of the east, the Shieldbreaker arrives in the Hamlet! Deadly as
a viper, her iron will has been forged in the heat of the blazing desert sun. Though outwardly demure, her
emancipation from the barren wastes came at a price so terrible, it haunts her dreams even now...
Features:
• New hero class: the Shieldbreaker
• Dynamic, tactical skill set for the Shieldbreaker featuring all new combat mechanics including: Armor
Piercing, Guard Break, and Stealth
• Shieldbreaker class-specific trinkets, including a set.
• 3 New Monsters - frightful illusions from the Shieldbreaker's origin, now slithering forward to infest the
Estate
• New Consumable Item - Aegis Scale, providing a last bastion of protection for when a hero truly needs
it.
The Shieldbreaker is a powerful ally in the fight to reclaim the Estate and banish the evil that squats in the
Darkest Dungeon. A highly-tactical hero with solid damage dealing capability, she truly excels when
countering monsters with high protection and those who guard their allies. Her movement, speed, and
targeted abilities make her a valuable ally for dismantling intractable monster groups. Though relatively
low health, the Shieldbreaker is yet highly survivable in short bursts thanks to her Aegis shield.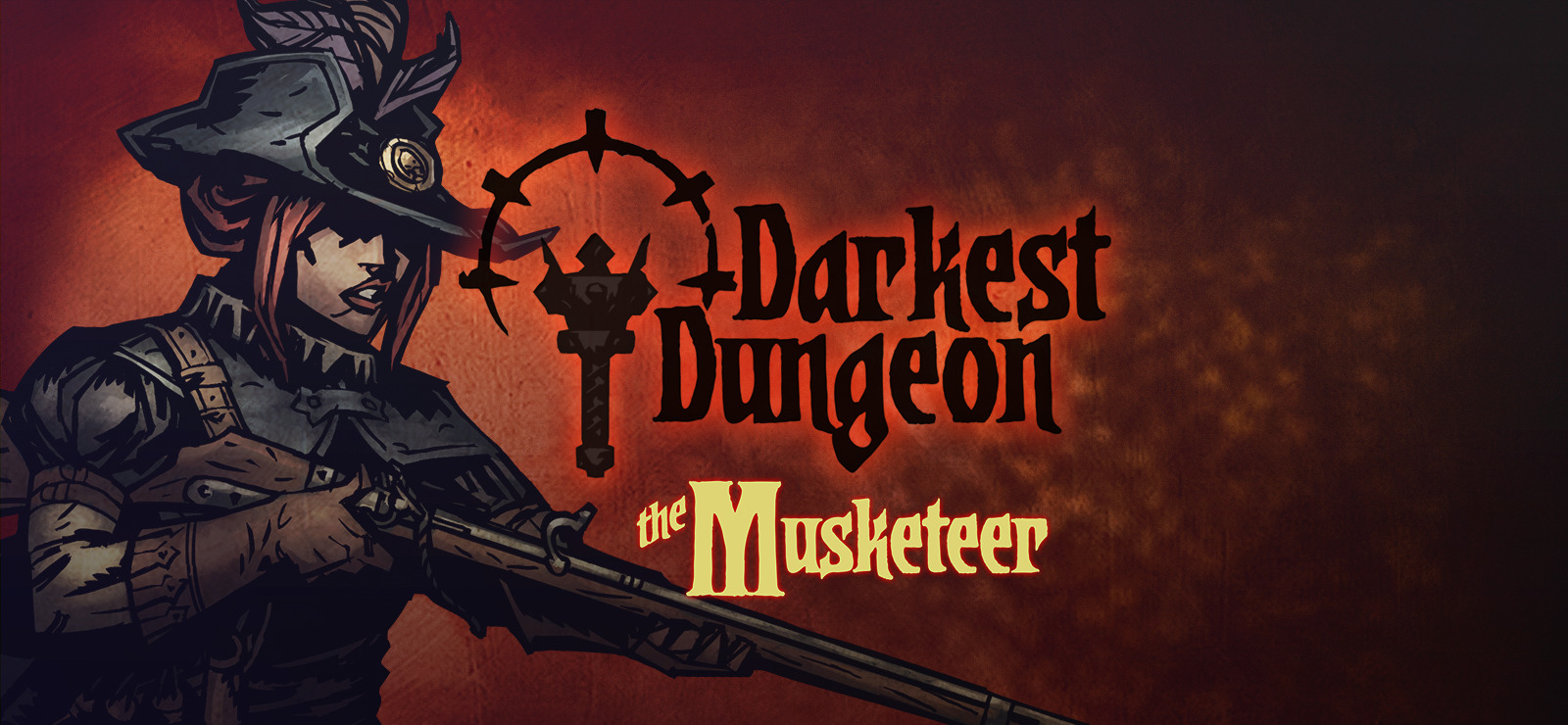 Darkest Dungeon - Musketeer
Released:
June 19, 2018
Size:
18 MB
Store page:
https://www.gog.com/game/darkest_dungeon_musketeer
About:
I ain't afraid to love a man. I ain't afraid to shoot him either."
- Annie Oakley
A celebrated competitive sharpshooter, The Musketeer arrives in the Hamlet, determined to prove her skill after a disappointing tournament. She aims to become a legend in hunting circles by putting her skills to the test against the terrifying beasts and unnameable abominations that roam the Ancestor's Estate!
Features:
- New hero class: The Musketeer (mechanically identical to Arbalest)
- Musketeer class-specific trinkets.
Once exclusive to a select group of our Kickstarter backers, the Musketeer is now FREE DLC for all Darkest Dungeon® owners! She is a complete, studio quality, re-skin of the Arbalest class. The Musketeer has access to her own set of class trinkets and will be available in the Stagecoach like the other Darkest Dungeon® heroes!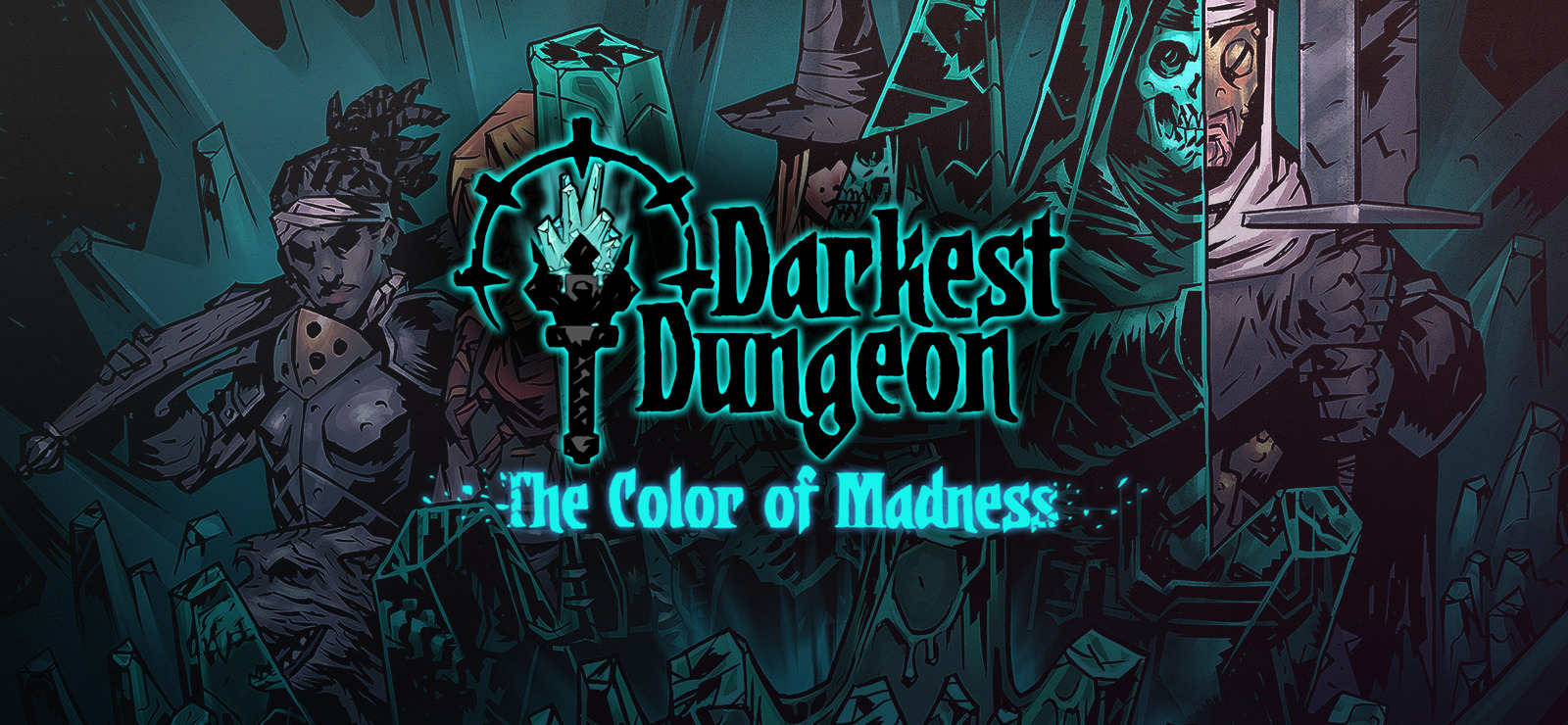 Darkest Dungeon: The Color Of Madness
Released:
June 19, 2018
Size:
502 MB
Store page:
https://www.gog.com/game/darkest_dungeon_musketeer
About:
Some hateful shard of alien origin has streaked through the night sky, crashing into the old Miller's farm on the outskirts of the Hamlet! Those unfortunate enough to witness the Comet's arrival have been blinded by what they can only describe as a shifting, ephemeral hue of damnably abrasive intensity. There has been no word from the farm in a fortnight, save for the unearthly groaning that echoes from the ruin of the mill…
"When men shake hands with time, time crushes them like tumblers; little pieces of glass."
― Abu al-Ala al-Ma'arri
Features:
• New region: The Farmstead!
• Endless Quest: Survive as long as you can while getting lost in time and space, confronted by unending waves of enemies new and old, pushing ever closer to the crash site of the Comet.
• Twisted new trinkets, available for purchase from the Jeweler. Put your gold away—he trades only in Comet Shards!
• All-New Enemy Faction: The Miller and his loyal workmen have become eerie husks of their former selves.
• 3 new bosses - The Miller, The Thing From the Stars, and the Comet itself!
• New Curios help keep your party in fighting shape as you face the enless hordes!
• Expand your Hamlet with 4 new District buildings and reap their benefits.
• New Quirks, with unique and powerful effects!
• Our biggest soundtrack addition yet from Stuart Chatwood
Hidden Content
This board requires you to be registered and logged-in to view hidden content.