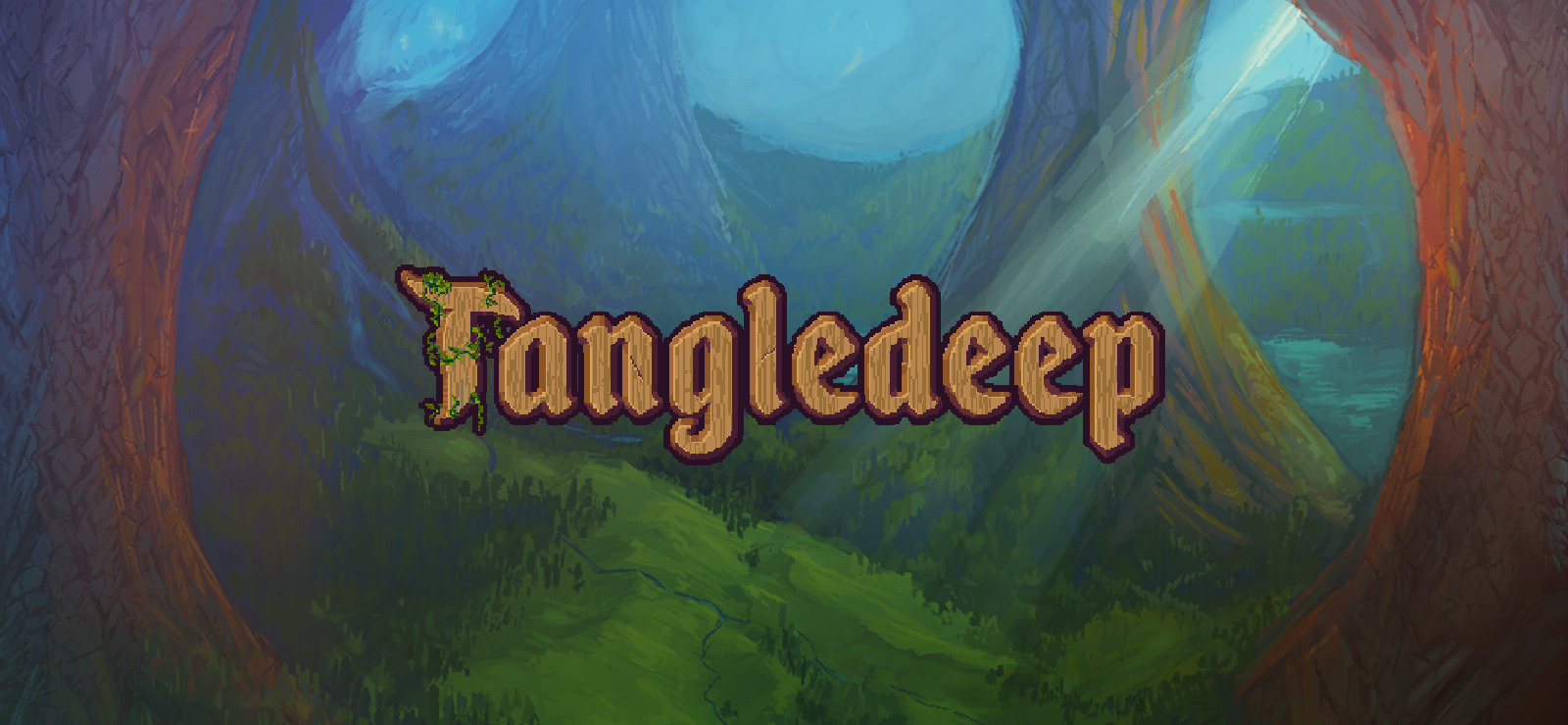 Tangledeep
Genre:
Role-playing - Adventure - Roguelike
Works on:
Windows (7, 8, 10)
Languages:
Text only: English.
Features:
Single-Player - Controller Support - Cloud Saves - Overlay
Released:
July 19, 2017
Size:
178 MB
Company:
Impact Gameworks / Impact Gameworks
Installer version:
1.24h_(28665)
Store page:
https://www.gog.com/game/tangledeep
About:
Tangledeep
combines the 16-bit graphics and polish of classic SNES-era RPGs with elements from
roguelikes and dungeon crawlers to create a magical experience for players of all skill levels. Trapped in
underground villages with no memory of the world at the surface, you must survive an ever-changing
labyrinth to discover what lies above. Experience rich, tactical, turn-based gameplay as you explore a
sprawling dungeon that's different each time you play. Tangledeep features a customizable job system
and hundreds of collectible items that allow you to approach each playthrough in a totally new way!
The Setting
For hundreds of years, people have lived in the safety of underground settlements and villages – where
the only route to the surface is "Tangledeep," a mysterious and ever-changing labyrinth. With memories
of the surface world long forgotten, you set out for the labyrinth to discover what lies above. With each
floor – full of magical beasts, ancient automatons, bizarre environments and hybrid biomes – the mystery
grows ever deeper…
● Experience finely-tuned, procedurally-generated and handcrafted gameplay as you fight challenging
monsters, complete quests, and collect rare items.
● Master deep, tactical turn-based combat across 9 unique jobs. (More to come!)
● Choose between two game modes – including Adventure Mode, which removes the pain of permadeath.
● Share some of your progress between characters by using the banking system, or planting magic trees
and raising monsters in town.
● Take in the scenery – comprised of beautiful 16-bit graphics and carefully handcrafted maps!
● Relax to a beautiful soundtrack composed by award-winning composer Andrew Aversa – joined by
Hiroki Kikuta (Secret of Mana) and Grant Kirkhope (GoldenEye 007, Civilization: Beyond Earth).
● Runs on both PC and Mac, with Linux support in continuing development
● Play with virtually any controller, and remap any control, binding, or shortcut
● Old-school keyboard-only support (numpad movement) as well as WASD preset bindings available
● Full mouse support - can even be played with ONLY the mouse!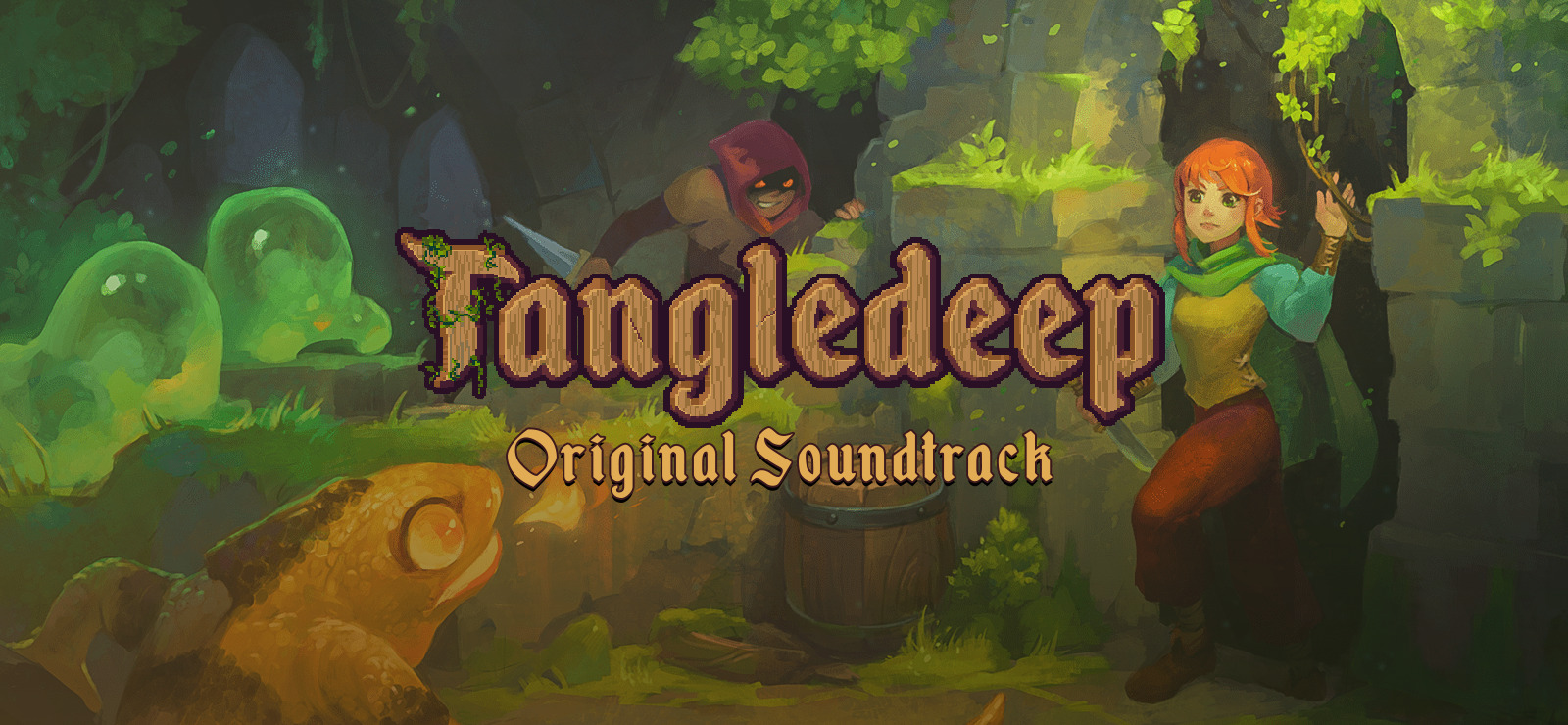 Original Soundtrack DLC
Released:
February 1, 2018
Included goodies:
soundtrack (FLAC) + soundtrack (mp3)
Store page:
https://www.gog.com/game/tangledeep_original_soundtrack
About:
The complete original soundtrack to Tangledeep, inspired and influenced by the most legendary
16-bit RPGs! Composed by Andrew Aversa (lead developer) and featuring additional music by Hiroki
Kikuta (Secret of Mana), Grant Kirkhope (Banjo-Kajoozie, GoldenEye 007), and Norihiko Hibino (Metal
Gear Solid 3, Bayonetta).
All tracks from the game are featured here, from exciting boss battle music to mysterious dungeon areas,
oddball merchants and much more. Everything has been carefully looped and mastered for your listening
pleasure.
As Tangledeep itself receives new content and more music is written, this digital soundtrack collection will
be expanded as well!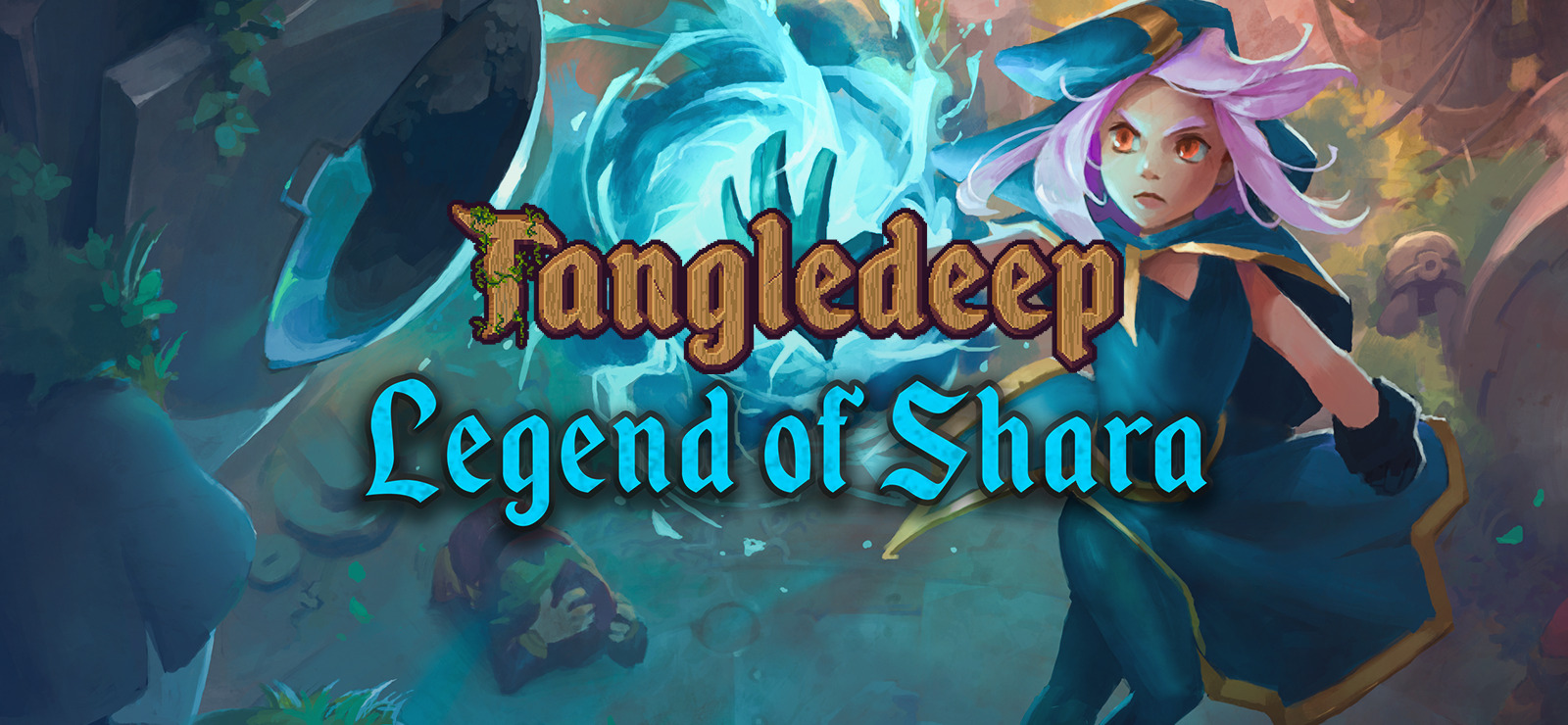 Legend of Shara DLC
Released:
April 4, 2019
Size:
5 MB
Store page:
https://www.gog.com/game/tangledeep
About:
Legend of Shara is a full expansion to Tangledeep, adding breadth and depth to every aspect of the
game for players of all skill and experience levels! From new early game floors and monsters to wild
new post-game content and everything in between...
Key Features
Shara's Story: A new tale in the world of Tangledeep with a unique story, boss encounters, and
new gameplay!
A 13th job, the Calligrapher, armed with two weapons, elemental scrolls, and devastating combo
attacks!
Increased level cap: from 15 to 20! With this new level cap comes even more powerful items and
challenges to discover.
Dozens of new monsters with new powers! You can capture and tame them, too!
Begin your ascent in Riverstone Waterway instead of Cedar Caverns: a new early-game path with
slightly more challenge and greater rewards.
Encounter the Mysterious Wanderer and explore Wanderer's Journeys: entirely new dungeons
with bizarre creatures, scenarios, and treasure.
Discover ancient Relics, rare items with limitless combinations of legendary powers and bonuses!
Strange new Item Dreams that twist and warp areas you've already visited with new events,
monsters, items, and objects.
Unearth Runes of Knowledge, a set of tablets that teach special abilities not found anywhere else!
New monster sprites, tile sets, layouts, item graphics, effects, and music!
Shara's Story
You can now play as Shara in a new prequel story that happens before Mirai's story! While the core
dungeon progression is similar to the main game, the dialog and bosses are very different. In this
mode, there is no town, no meta progress, and no job system. Shara does not gain XP nor levels like
Mirai does. Instead, you can spend JP to level up your core stats. By doing so, your XP level increases
gradually.
You can learn new abilities in two ways: first, by opening Pandora's Boxes. These give you an option
of three random skills from the entire pool of regular job abilities, and you can pick one. Second, by
resting at Campfires, you will have an option of several random Shara-only abilities, of which you can
pick one each time. You'll have to plan and adapt on the fly based on what items and abilities you find.
Overall, Shara's story provides a fresh new way to play Tangledeep and experience a new story at the
same time!
The Calligrapher (13th Job)
To the Calligrapher, the pen and sword are equally mighty and lethal. Drawing upon ancient writing
and runic knowledge, Calligraphers engage their enemies wielding two weapons at once, reading from
powerful elemental scrolls and striking down opponents with furious brushstrokes. This job is focused
on attacking and dodging; it's an all-out offense playstyle that rewards building up huge attacks.
The Mysterious Wanderer
You may now encounter a new character in Riverstone Camp: the Mysterious Wanderer. This
enigmatic storyteller will introduce you to "Wanderer's Journeys": randomly-generated adventures
that range from 10 to 50 (!!!) floors.
UNIQUE DUNGEONS
Each Journey has an entirely unique dungeon layout. Some are full of tight, windy corridors
connecting large rooms together; others are more naturalistic, with wide-open spaces and water. Each
has different biomes and environments to explore.
STRANGE NEW CREATURES
Unlike the rest of the game, every Journey has a completely new set of randomly-generated
monsters, complete with accompanying names, sprites, and powers. You'll have to observe these new
threats carefully; you never know what you might find!
DIFFERENT SCENARIOS
Some Journeys will allow you to bring along your skills, stats, gear, items, or a combination of these
resources. Others will start you at level 1 with nothing at all! No matter your skill level and
progression in the main game, you'll find a variety of different gameplay styles and challenges to
enjoy.
ANCIENT & POWERFUL RELICS
Through playing and completing a Wanderer's Journey, you will find a new type of item called Relics.
These are extra-special Legendary items that are randomly-generated from hundreds of existing
powers, bonuses, properties, and stats. There are weapon, armor, shield, book, quiver, and accessory
relics to discover, all with limitless possibilities!
Hidden Content
This board requires you to be registered and logged-in to view hidden content.