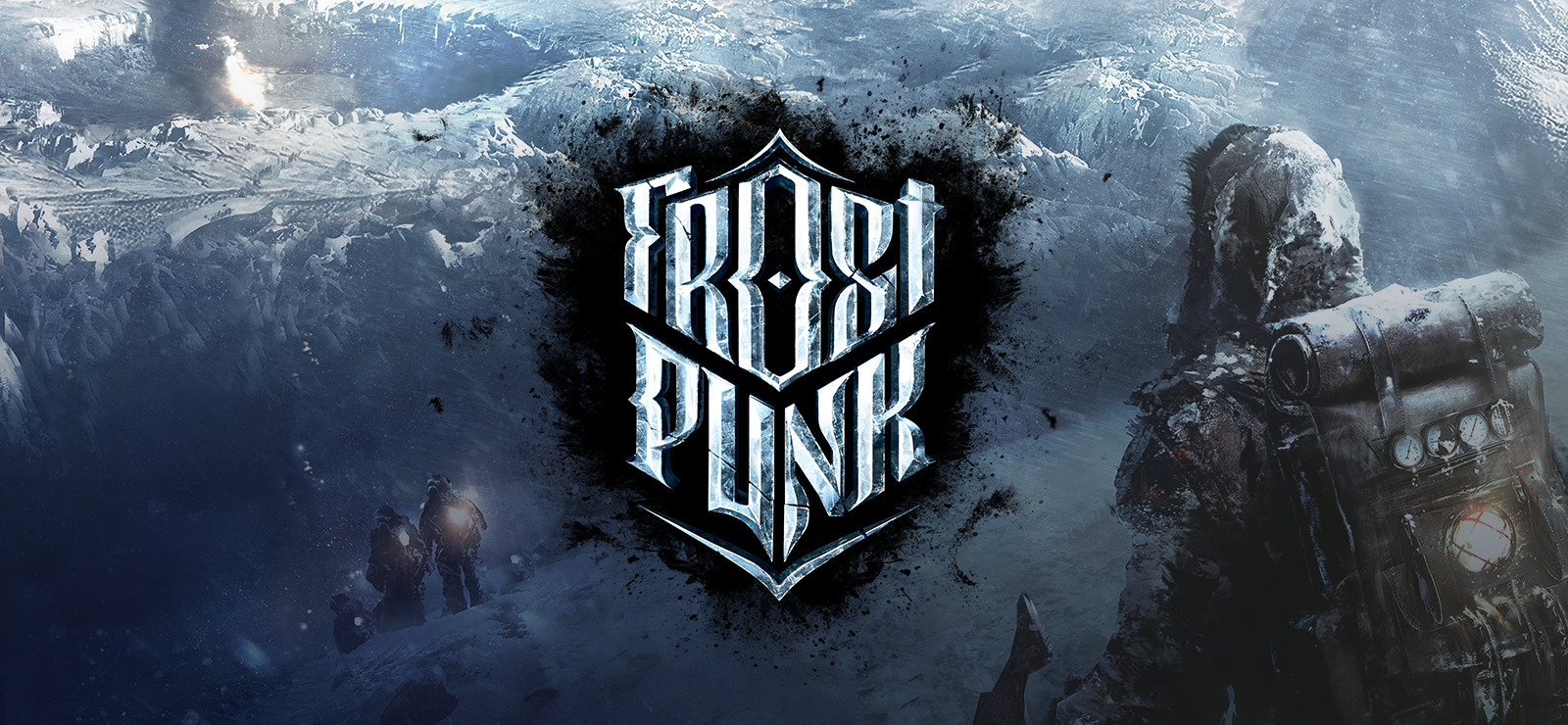 Frostpunk
Genre:
Strategy - Simulation - Survival
Works on:
Windows (7, 8, 10)
Languages:
Audio and text: English. Text only: 中文, Deutsch, español, français, polski, русский
Features:
Single-Player - Achievements - Cloud Saves - Overlay
Released:
April 24, 2018
Size:
6.7 GB
Company:
11 bit studios / 11 bit studios
Installer version:
v1.3.2.42665.45362 (2019-02-08 1516) (27230)
Store page:
https://www.gog.com/game/frostpunk
About:

"(...) this is a game about finding reasons to survive rather than just the means to go on living."
- Adam Smith,
Rock, Paper, Shotgun
"In a steampunk ice age, the only thing that can be crueler than the bitter cold are the decisions you have to make to
keep your people alive."
- Stephanie Chan,
VentureBeat
"(...) decisions push your morality to its limits for the sake of productivity, which could make for an captivating,
draining adventure when the game releases later this year."
- Suriel Vazquez,
Game Informer
In an ultimately frozen world, people develop steam-powered technology to oppose the overwhelming
cold. The city ruler has to manage both the inhabitants and the infrastracture the citizens live in. Leader's
tactical skills face challenges, frequently questioning morality and the basic foundation of what we
consider an organized society. Here optimization and resource management often clash with empathy
and thoughtful decision-making. While city and society management consume most of the ruler's time, at
some point exploration of outside world is necessary to understand its history and present state.
What decisions will you make so the society can survive? What will you do when pushed to the limits? And...
...
who will you become in the process?

THE CITY MUST SURVIVE
Frostpunk is a city-survival game where heat means life and every decision comes with a cost.
MAINTAIN THE HOPE
Survival is about hope and will to live. Your ability to spark and maintain these two in your people will be
a determinant factor for success.
MAKE THE LAW
Society is a group of people abiding the same rules and sharing similar beliefs. Establishing laws and
customs will be a crucial factor shaping your society.
WEIGHT YOUR CHOICES
Will you allow child-labour? How will you treat the sick and wounded? Frostpunk challenges a player's
tactical skills, while questioning one's morality.
EXPLORE
The world covers not only bits of the past but also the potential means to secure the future of your
people.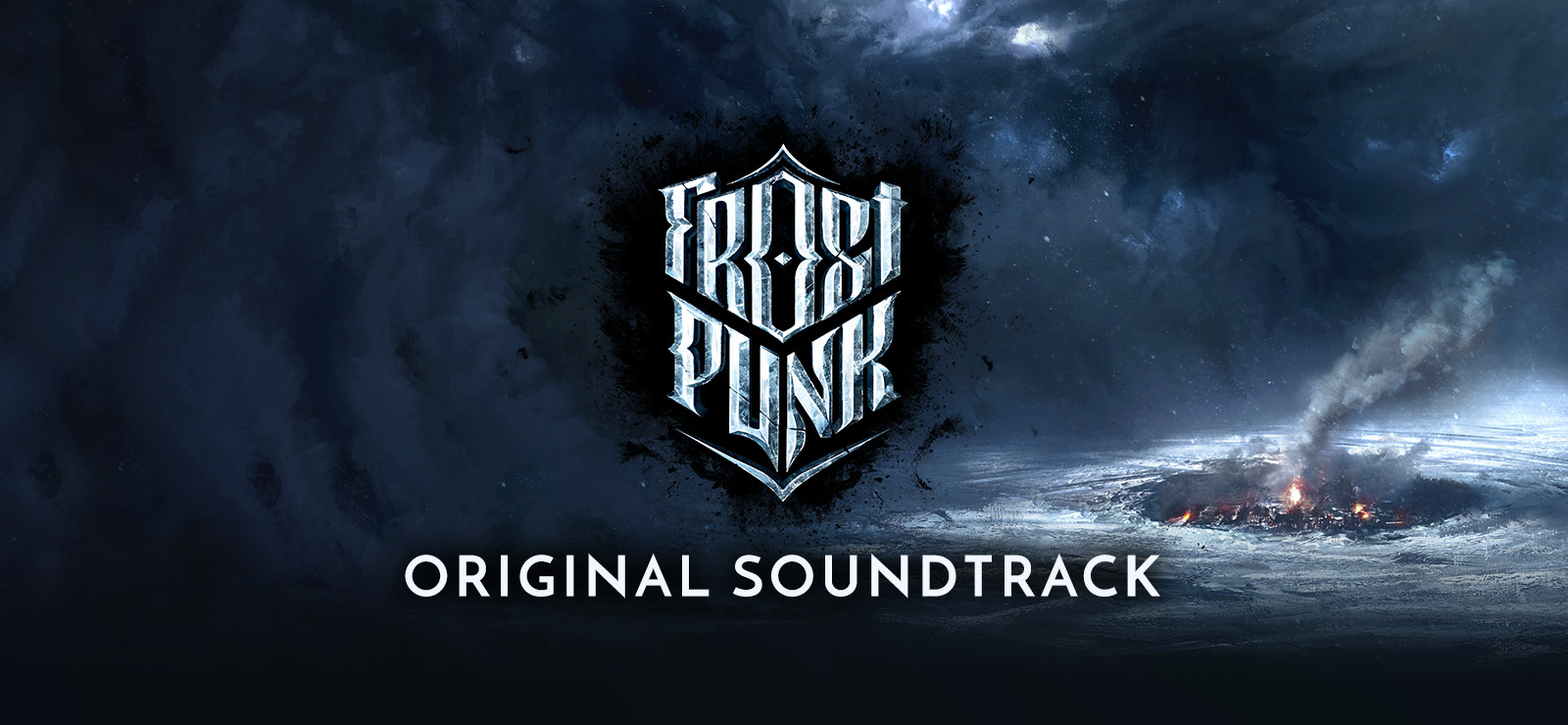 Frostpunk Original Soundtrack
Genre:
Strategy - Simulation - Survival
Works on:
Windows (7, 8, 10)
Company:
11 bit studios / 11 bit studios
Included goodies:
Soundtrack (MP3) + Soundtrack (FLAC) + Soundtrack (WAV) + Wallpapers + Wallpapers (Mobile) + Ringtones
Store page:
https://www.gog.com/game/frostpunk_original_soundtrack
About:
Dive into the harsh world of Frostpunk with the original soundtrack from the game, composed by Piotr Musiał. All tracks mastered and mixed for the digital version of the album, delivered in various formats ( 320kbps .MP3, .WAV, .FLAC). Along with the music, you'll receive multiple digital goods, that can be used to customize your computer or smartphone.
This package includes:
- 10 tracks from the vinyl soundtrack for the game (320 kbps .MP3, .WAV, .FLAC)
- 1 bonus track (.MP3, .WAV, .FLAC)
- 6 wallpapers for your computer
- 6 phone wallpapers for your smartphone
- 3 ringtones for your smartphone
Tracklist:
1. Frostpunk Theme
2. Are We Alone?
3. The Darkest Of Days
4. Streets Of New London
5. Brave New World
6. The Last Flame
7. The Shepherd
8. Into The Storm
9. The City Must Survive
10. Damned Souls
11. The Still, Cold World (BONUS TRACK)
All tracks composed by Piotr Musiał, performed by Atom String Quartet & Sofia Session Orchestra.
Piotr Musiał is a renown Polish music game composer, who in the past worked on such titles as This War of Mine, The Witcher 3: Blood and Wine, Bulletstorm, Beat Cop, Anomaly Series and more.
Hidden Content
This board requires you to be registered and logged-in to view hidden content.