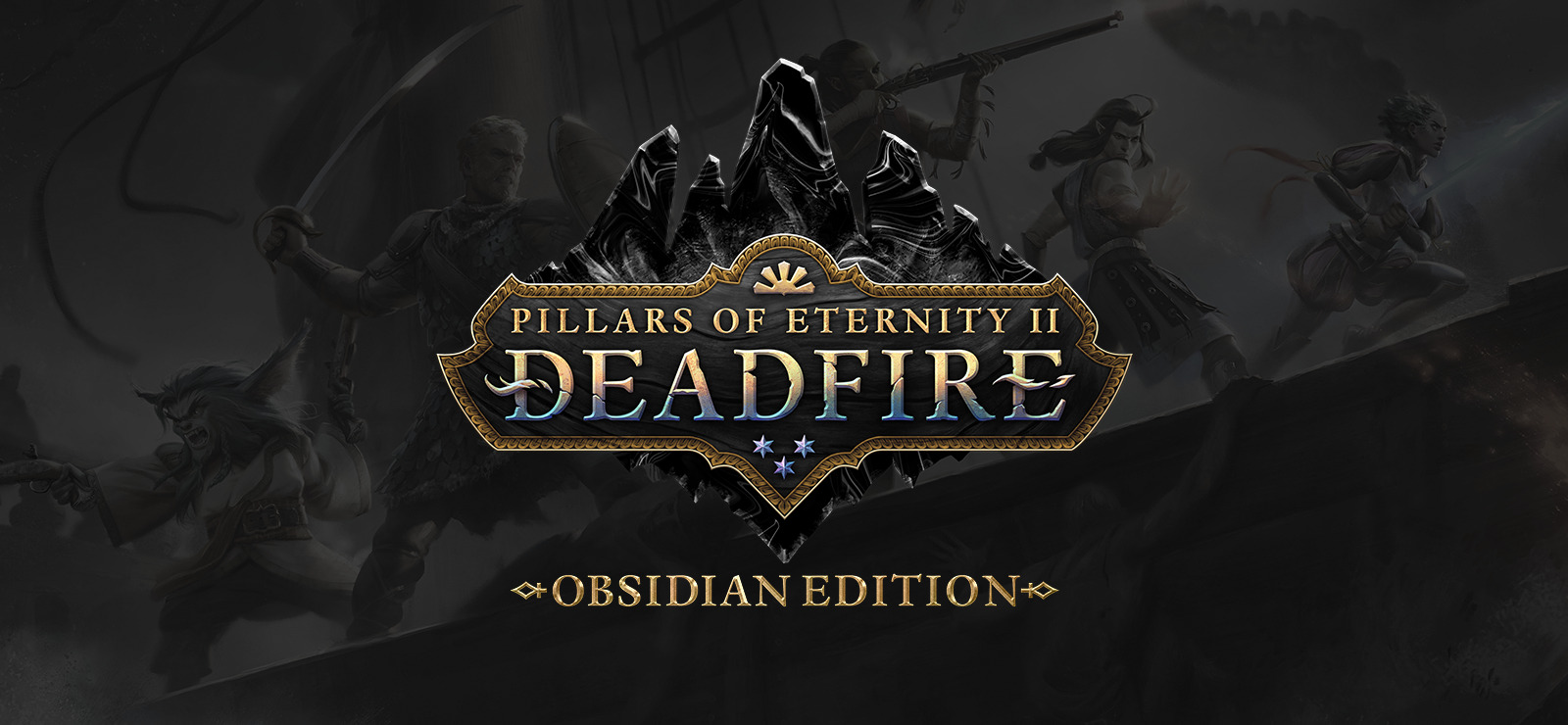 Pillars of Eternity II: Deadfire - Obsidian.Edition
Genre:
Role-playing - Adventure - Fantasy
Works on:
Windows (7, 8, 10)
Languages:
Audio and text: English. Text only: Português do Brasil, 中文, Deutsch, español, français, italiano, polski, русский
Features:
Single Player - Achievements - Cloud Saves - Overlay
Released:
May 8, 2018
Size:
22.4 GB
Company:
Obsidian Entertainment / Obsidian Entertainment
Installer version:
v4.1.2.0047 (27347)
Included goodies:
pre-order bonus "The Captain's Footlocker"
(+ see below, Deluxe Edition description)
Store page:
https://www.gog.com/game/pillars_of_ete ... on_release
About: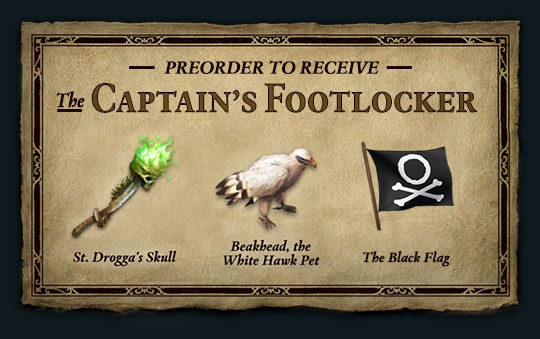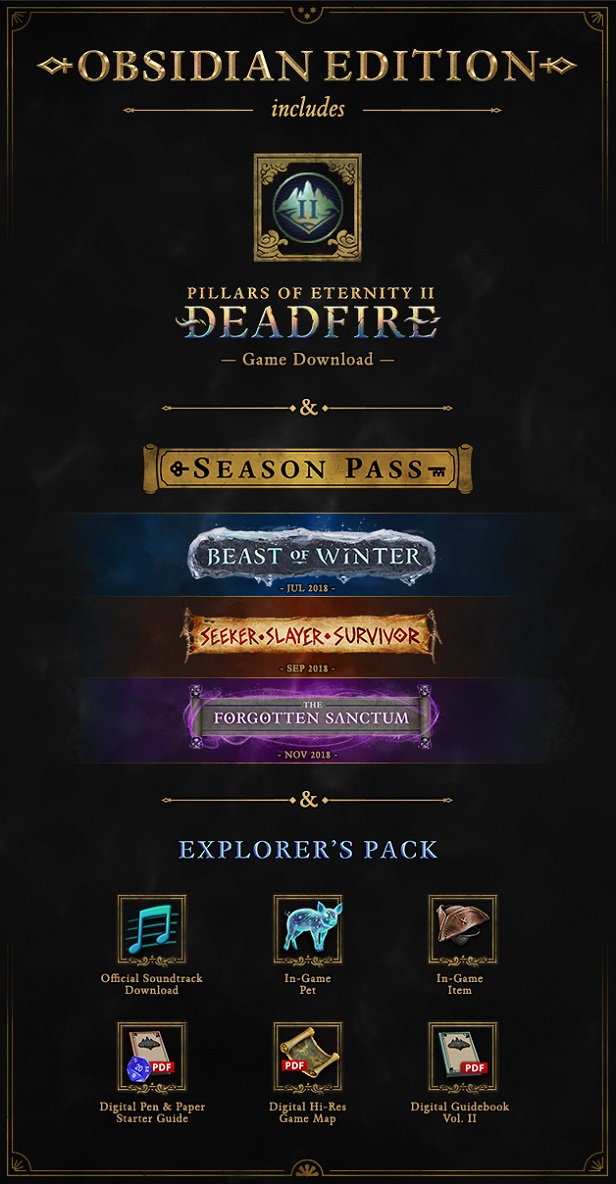 Obsidian Edition Includes:
-
Game Download
-
Original Soundtrack
: The soundtrack to Pillars of Eternity II: Deadfire by Justin Bell, featuring all-new
tracks inspired by the peoples and factions of the Deadfire Archipelago.
-
Defiant Apparel
: This stylish tricorn hat comes with a built-in eyepatch that protects the wearer from a
variety of ocular incursions, as well as looking extremely piratical.
-
Cosmo, the Space Pig
: It wouldn't be Pillars of Eternity without Cosmo! Cosmo accompanies your party,
floating on cyan gossamer, inspiring you through a combination of unflappable courage and incredible
cuteness.
-
Digital P&P Guide
: Pillars of Eternity has a strong tradition of adapting and adopting pen-and-paper
techniques in our systems and adventure designs. Our designers decided to take that knowledge and give
something back to the tabletop community! This pen-and-paper adventuring system has been developed from
the ground up by Pillars of Eternity II: Deadfire lead designer Josh Sawyer and other members of the Deadfire
design team. Connect with other Deadfire fans and create your own adventures!
-
Hi-Res Digital Map
: This handsome sea chart is suitable for use as a desktop wallpaper or can be
printed to assist you with navigating the treacherous waters of the Deadfire Archipelago.
-
Digital Guidebook, Vol. II
: Created by our friends at Dark Horse Comics, this is the next volume in the
comprehensive guide to the world of Pillars of Eternity, filled with the legends, lore, and lost locations of
the Deadfire Archipelago. Useful as an adventuring companion, or just to browse and learn more about
the intricacies of this deep and enigmatic corner of Eora, the digital guidebook features beautiful
illustrations and plenty of fascinating background.
Chase a rogue god over land and sea in this sequel to the multi-award-winning RPG, Pillars of Eternity.
Captain your own ship on a dangerous voyage of discovery across the vast Deadfire Archipelago. Delve
deeply into the story you create through the new character customization system, meaningful
companion relationships, freedom of exploration, and a world that reacts to the complex, moral
choices you'll have to make.
● Discover exotic new cultures and environments as you plot your own course through the Deadfire
region in your own upgradeable ship.
● Choose from 7 unique new, and returning, companions to accompany you. Watch how they react to
each other through the all-new companion relationship system – or, instead, create your own custom
party members from scratch.
● Play your way: create a truly custom alter ego with the new multiclass and subclass systems.
● Witness a living breathing world built on hand-painted backgrounds integrated seamlessly with 3D
models, dynamic weather and lighting, and stunning visual effects.
● Captain your crew and upgrade your ship wisely to repel boarders, survive canon fire, and keep a
potentially mutinous crew in-line.
● Import your Watcher and choices from the first Pillars, or create a new backstory for your character
with an easy, built-in system to decide these choices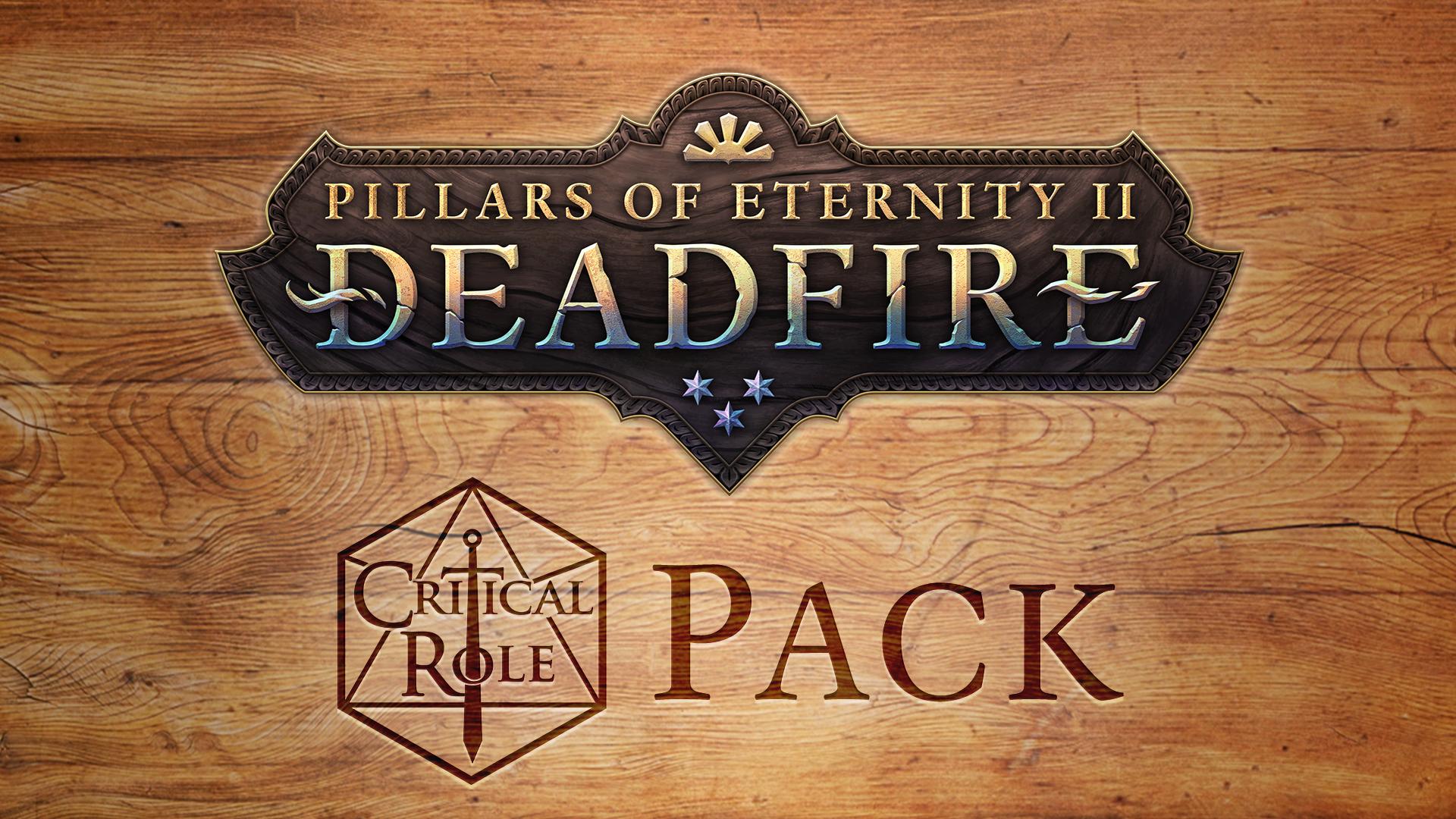 Released:
May 8, 2018
Size:
7 MB
Store page:
https://www.gog.com/game/pillars_of_ete ... _role_pack
About:
The world of Critical Role meets Pillars of Eternity II: Deadfire with this Critical Role Pack. This DLC adds
8 new player voice sets and character portraits based on characters from the Vox Machina campaign. Let
your player character sound like Grog, Keyleth, Percy, Vax, Vex, Scanlan, Pike, and Gilmore!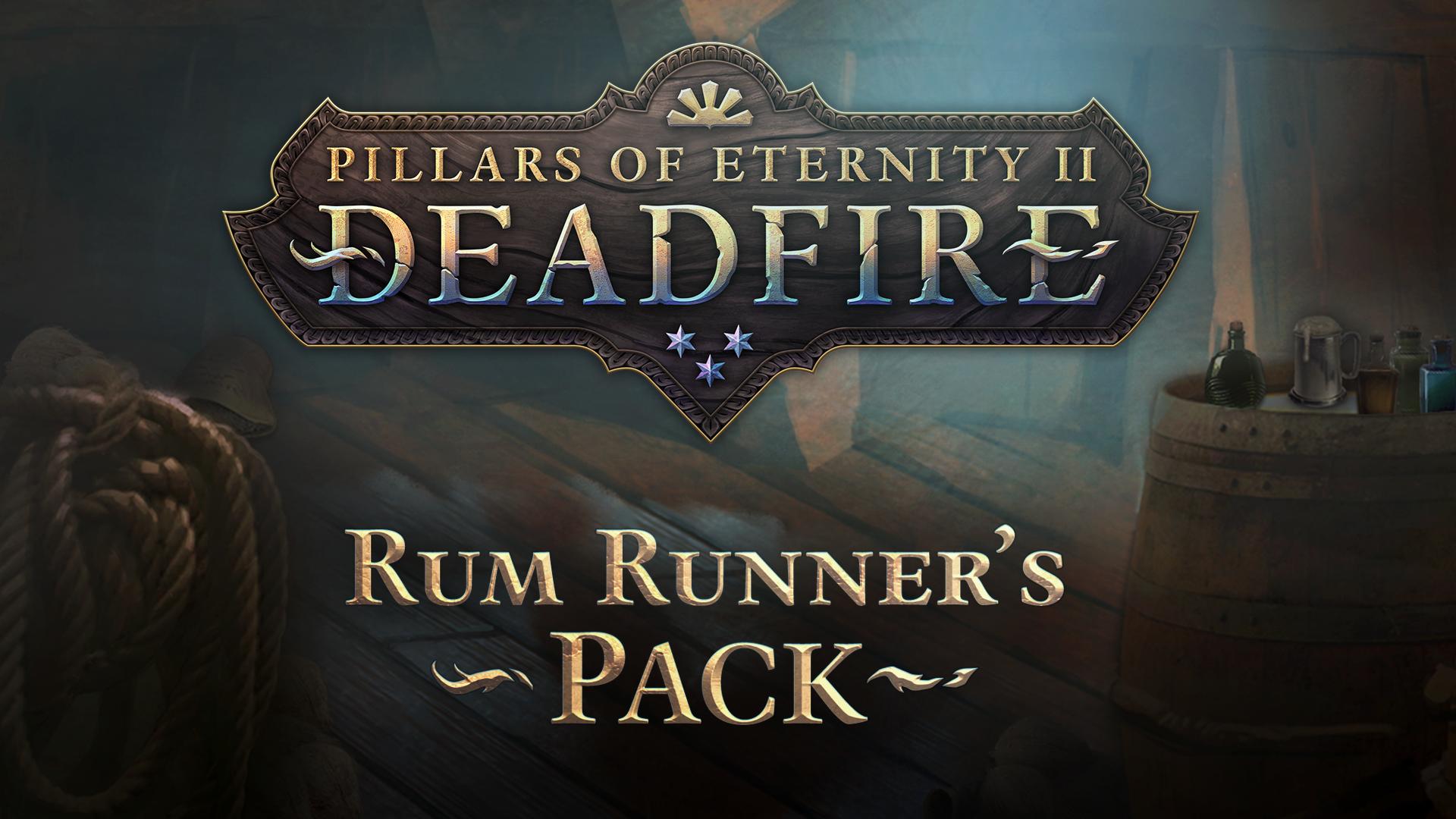 Released:
May 24, 2018
Size:
6 MB
Store page:
https://www.gog.com/game/pillars_of_ete ... nners_pack
About:
Whether celebrating your triumphs or nursing the wounds of defeat, it's always a fine time to reward
your crew with an extra round of rum rations. The Rum Runner's Pack makes available a six-pack of new
libations and adds the recruitable sidekick Mirke to the game, since no Captain should drink alone.
Included in this DLC:
● Mirke, a new sidekick.
● Six new alcohol-themed items added to a merchant in the Deadfire.
● New Drunken personality setting.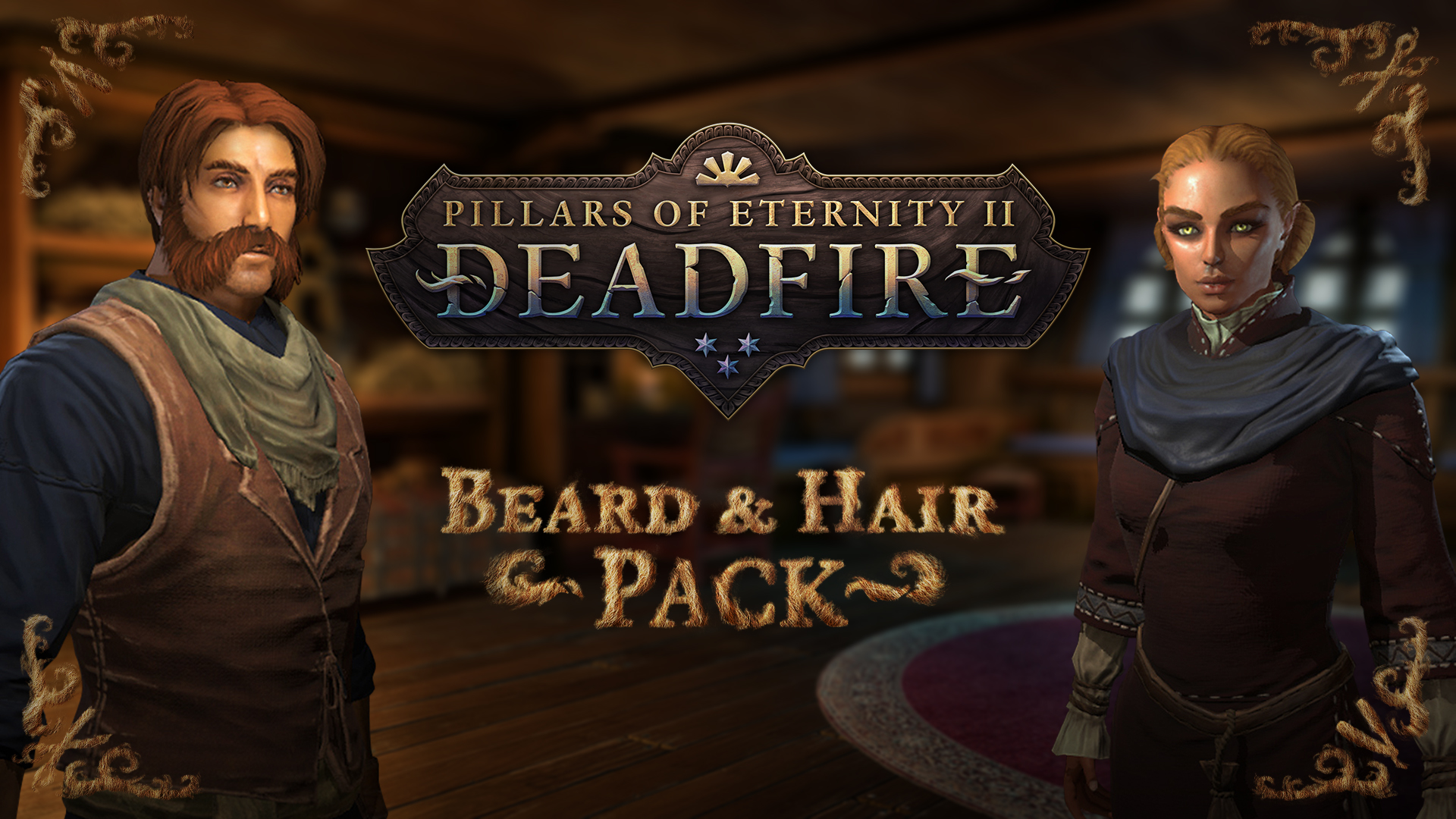 Released:
June 7, 2018
Size:
18 MB
Store page:
https://www.gog.com/game/pillars_of_ete ... _hair_pack
About:
The Beard and Hair Pack expands the character customization options with new hair styles, beard choices, and a new personality setting. Whether you are making a brand-new party or giving an existing hero a bold new look, this free DLC expands upon the already impressive array of character customization options found in Pillars of Eternity II: Deadfire.
Included in this DLC:
● Four new hairstyles.
● Three new beards.
● New Energetic personality setting.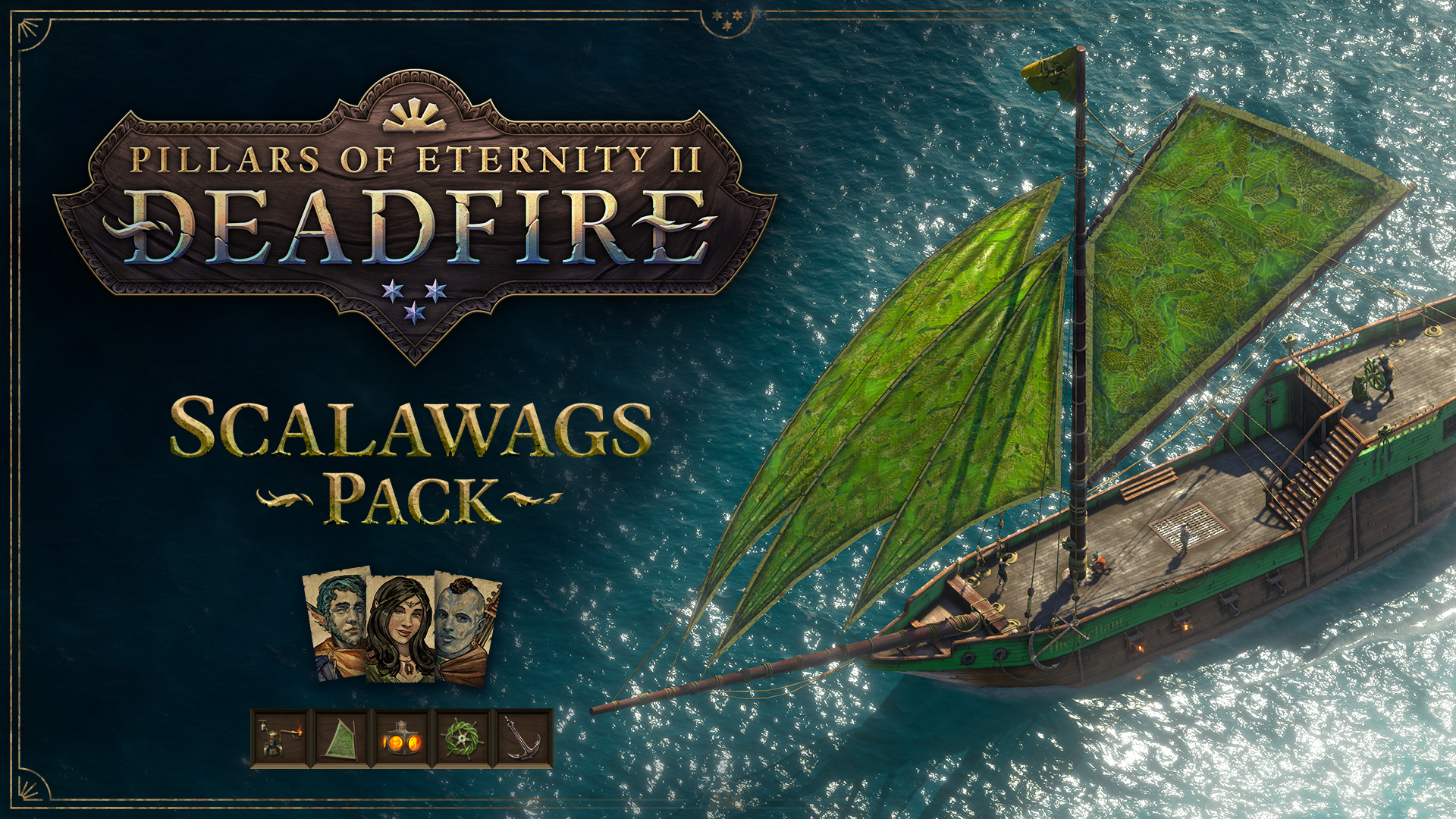 Released:
June 21, 2018
Size:
94 MB
Store page:
https://www.gog.com/game/pillars_of_ete ... awags_pack
About:
Round out your crew and personalize your flagship with the Scalawags Pack DLC. This Free update adds
seven new recruitable crew members to the taverns of the Deadfire and adds a wide array of ship
upgrades to many of the shipwrights throughout the Deadfire Archipleago.
Included in this DLC:
● Seven New Crew Members added to the taverns of the Deadfire Archipelago for you to recruit.
● Six New Ship Upgrades, including sails, cannon, anchors, and more added to shipwrights throughout the game.
● Savage personality setting
Hidden Content
This board requires you to be registered and logged-in to view hidden content.