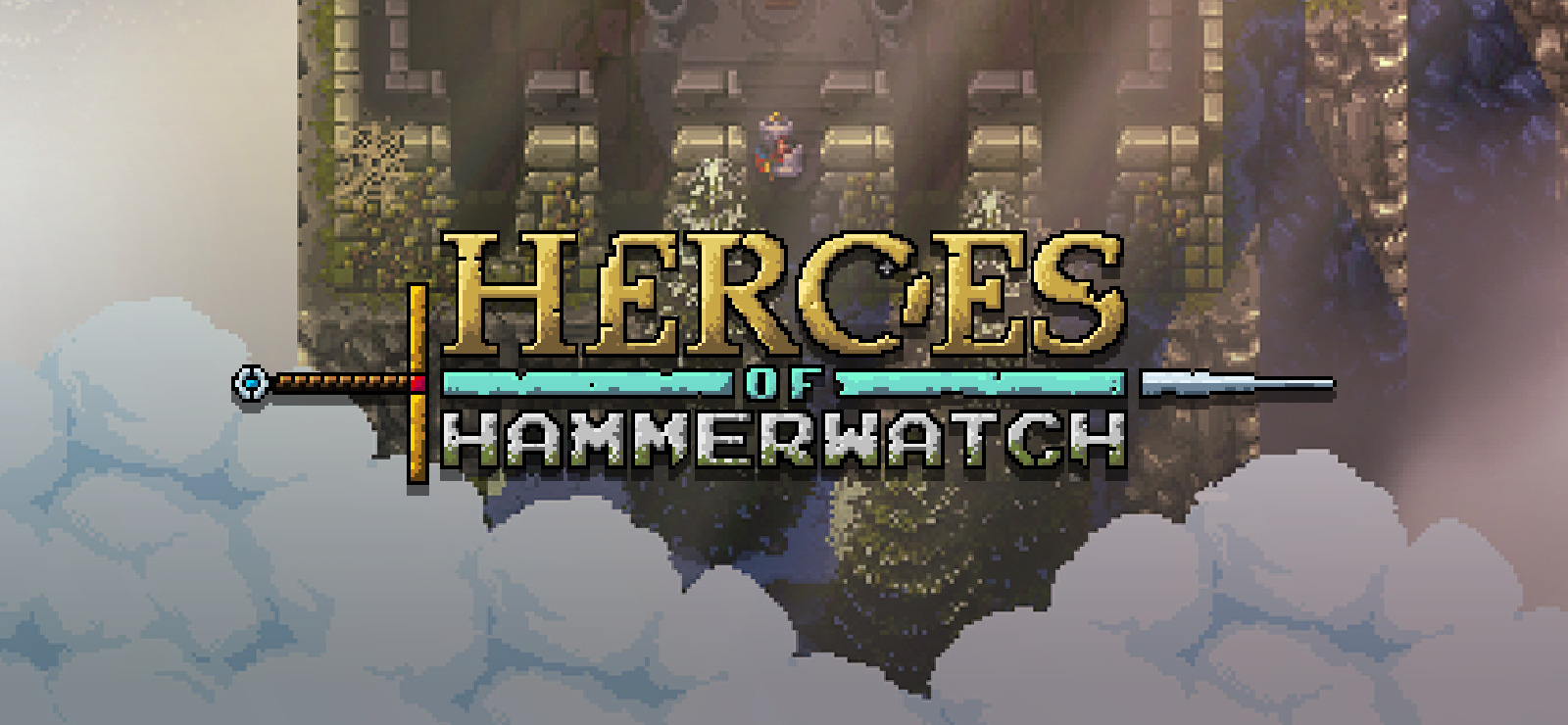 Heroes of Hammerwatch
Genre:
Action - Adventure - Fantasy
Works on:
Windows (7, 8, 10)
Languages:
Audio and text: English
Features:
Single-Player - Multi-Player - Co-op - Controller support
Released:
March 1, 2018
Size:
145 MB
Company:
Crackshell / Crackshell
Installer version:
90_(25358)
Store page:
https://www.gog.com/game/heroes_of_hammerwatch
About:
Heroes of Hammerwatch is a rogue-lite action-adventure game set in the same universe as
Hammerwatch. Encounter endless hordes of enemies, traps, puzzles, secrets and lots of loot, as you
battle your way through procedurally generated levels to reach the top of the Forsaken Spire.
A rogue-lite with a lot of persistent progression. You will start each run in Outlook, a town which you can
upgrade to grant your heroes with various enhancements that will further help you in your quest. The
heroes themselves will also remain persistent, you can even bring your own heroes to your friends game!
● Procedurally generated content: Random generated levels offers a high replay value and will bring you
a new challenge with each run.
● Persistant progression: Your heroes will retain the experience gained from a run, and will become more
powerful as they level up.
● Town upgrades: Construct/Upgrade 10 different buildings that will help your heroes in various ways.
● Classes: Choose from 7 different classes, all with unique stats, abilities and playstyles.
● Items: Find or buy over 100 unique items of various rarity.
● Co-op: Play with up to 3 friends in co-op.
● New Game+: Heroes of Hammerwatch will be a real challenge, and even if you beat it, the challenge
never ends!
Hidden Content
This board requires you to be registered and logged-in to view hidden content.