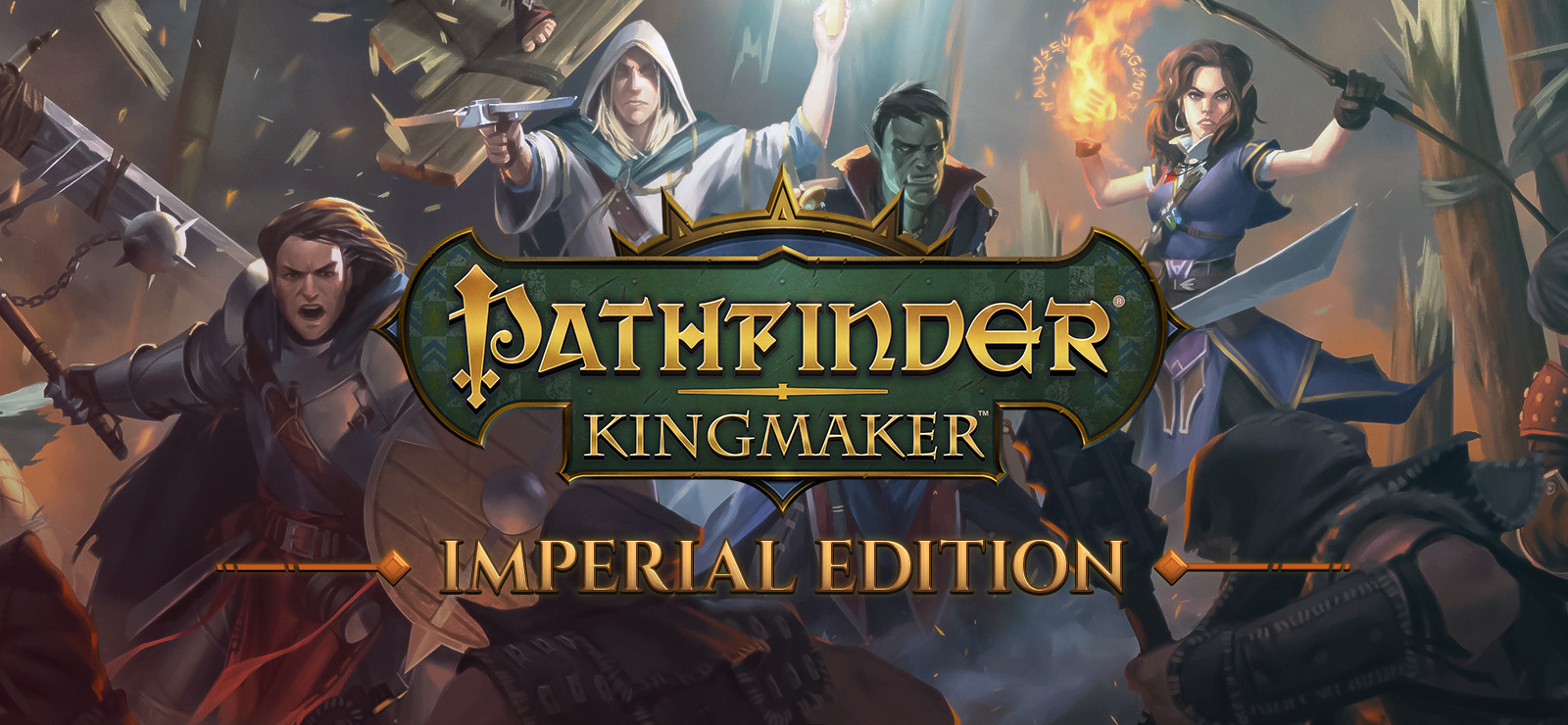 Pathfinder: Kingmaker - Imperial Edition
Genre:
Role-playing - Adventure - Fantasy
Works on:
Windows (7, 8, 10)
Languages:
Audio and text: English. Text only: 中文, Deutsch, français, русский
Features:
Single-Player - Achievements - Cloud Saves - Overlay
Released:
September 25, 2018
Company:
Owlcat Games / Deep Silver
Size:
23.8 GB
Installer version:
v1.2.3 (27151)
Included goodies:
soundtrack (MP3) + soundtrack (FLAC) + artbook + maps + Chris Avellone Adventure Module (Coming Soon) + pawns
Store page:
https://www.gog.com/game/pathfinder_kin ... al_edition
About: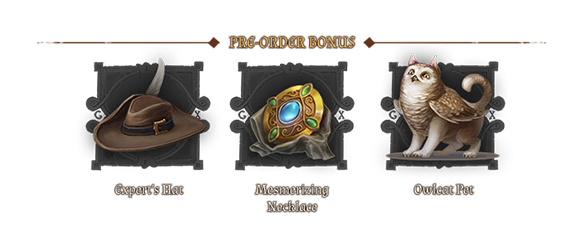 Pre-order Pathfinder: Kingmaker now, and you will get access to exclusive in-game items:
•
Expert's Hat
. When a character is wearing this hat, all the senses sharpen, and trials that used to seem
insuperable, don't look so impossible any longer.
•
Mesmerizing Necklace
. This necklace will be helpful to all spell-casters by making them feel more
experienced.
•
Owlcat
. A pet Owlcat will share your passion for adventures and won't stay lazing at home while you
are away. It can entertain you by playing and chasing invisible prey, as well as providing tangible
bonuses to your abilities to find hidden objects and your knowledge about Nature.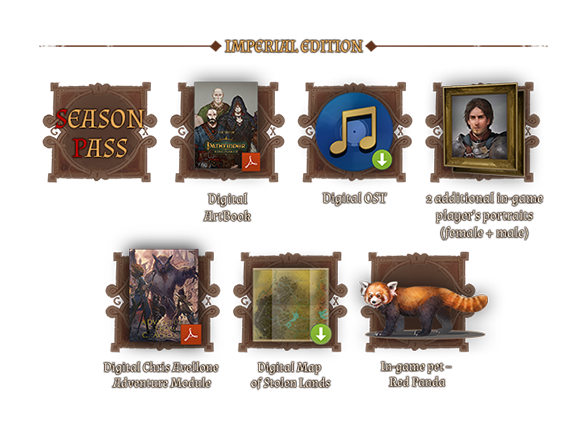 The Imperial Edition includes:
• A premium downloadable copy of the game which contains 2 in-game items to help an aspiring
adventurer (a signet that allows you to bless your party several times a day, and a belt with bonus
disease and fatigue resistance). Premium in-game items are not designed to break the game's balance.
• Two additional portraits. Images of a fearless warrior from Cheliax and a skilful elf wizard will be
included in the gallery of portraits available upon creating a character.
• A digital Art Book. 176 pages with sketches of characters, monsters, items and the game world, lovingly
selected by our artists.
• Official soundtrack. Contains a complete set of in-game music, created by Inon Zur and our Owlcat
Games composer.
• A digital module for board game adventures. This module has been created from scratch by game
designer Chris Avellone assisted by Paizo experts to express gratitude to the entire pen'n'paper RPG
community and the Pathfinder universe for providing support and being a source of inspiration for
working on the game.
• A digital high-resolution map of the Stolen Lands. This detailed map can be used as a desktop
wallpaper. It can also help you navigate the dangerous and mysterious territories of the Stolen Lands.
• A Red panda. This pet not only greets its owner, standing adorably on its hind legs, it will also increase
your negative effect resistance.
• A Season Pass. The Season Pass will automatically get you access to the first three packages of post-
release downloadable content. These additions expand the world of the Stolen Lands and add new
companions, locations, buildings, items, and most importantly - new adventures, memories and
emotions for you to experience!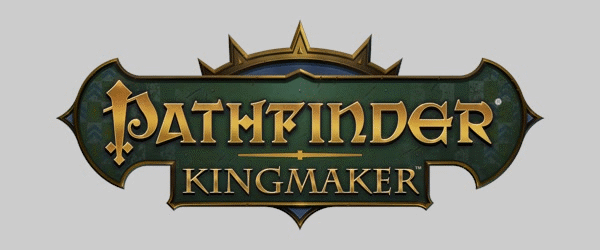 With the help of over 18,000 Kickstarter backers, Narrative Designer Chris Avellone and composer Inon Zur, Owlcat
Games is proud to bring you the first isometric computer RPG set in the beloved Pathfinder tabletop universe.
Pathfinder: Kingmaker
puts you in the role of a brave adventurer fighting to survive in a world beset by magic and evil!
Take on the role of a canny fighter hacking through enemies with an enchanted sword, a powerful sorceress blessed
with magic by the hint of demon blood in her veins, a wise cleric of gods benevolent or malignant, a witty rogue ready
to defuse even the deadliest of traps, or any of countless other heroes. The only limit is your imagination!
The Pathfinder Roleplaying Game is an evolution of the 3.5 rules set of the world's oldest fantasy roleplaying game,
designed using the feedback of tens of thousands of gamers just like you. Whether you're new to the Pathfinder®
universe or you're a seasoned veteran, Pathfinder: Kingmaker® is the CRPG you've been waiting for.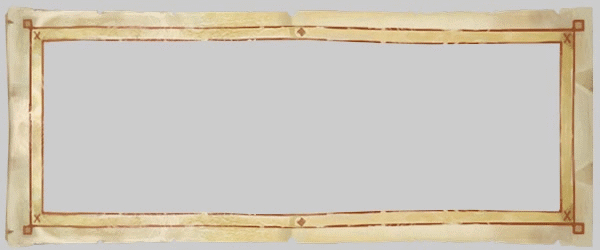 Pathfinder has considerable depth, not only in its lore, but also in its game mechanics and the freedom it offers to
develop your own unique character. You can customize your character with a wide range of classes and powers
including specialized archetypes, powerful arcane and divine spells, choosing from a multitude of class abilities, skills
and feats. Pathfinder allows players to create heroes (or villains) that fit both their individual gameplay styles and their
personalities.
The Story
To the north lie the Stolen Lands, a region that has been contested territory for centuries. Hundreds of
kingdoms have risen and fallen in these lands, and now it is time for you to make your mark—by building
your own kingdom! To do so, you'll need to survive the harsh wilderness and the threat of rival nations…
as well as threats within your own court.
Pathfinder: Kingmaker
is based on Paizo's award-winning Pathfinder Adventure Path of the same name.
You certainly don't need to be familiar with the story, but if you are, you will encounter characters you
know and love as well as a host of brand-new events, companions, allies, and threats that expand and
enhance the original Adventure Path. With help from Paizo and their authors, the story and quests have
been expanded by RPG writer Chris Avellone and the Owlcat team, allowing for even more adventure in
the already rich narrative of the Stolen Lands.
While
Pathfinder: Kingmaker
is a single-player game, you won't be adventuring alone. Kingmaker features
a diverse cast of companions and NPCs, including iconic characters from the Pathfinder setting itself.
You'll need to decide who to trust and who to watch carefully, as each companion has an agenda,
alignment, and goals that may differ from yours. Your journey will become their journey, and you'll help
shape their lives both in the moment and well into the future.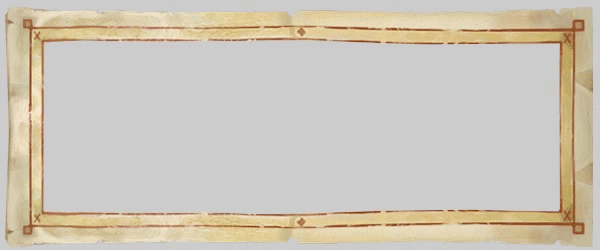 Your Kingdom
We chose to adapt the Kingmaker adventure path because it features a host of open-world mechanics,
allowing players to experience the story at their own pace as they explore the Stolen Lands, which will
challenge you as both an adventurer and a ruler. Most importantly, the game allows you to claim these
lands as your own, letting you carve your own kingdom from the wilderness. While classic dungeon
crawling and exploration lie at the heart of this adventure, diplomacy, politics, and the ability to lead
troops in the field are also part of the challenge. Choose your allies well, and keep them close while
exploring ancient tombs and ruins — and while dealing with politics in your own court.
As you'll discover, building a kingdom goes beyond simply building a stronghold: Your kingdom is a
reflection of your character and your choices throughout the game. It is a living thing shaped by your
alignment, your allies, and your ability to lead your people. Not only can your kingdom expand, opening
up new territories and allowing you to build new towns and communities, but your capital city will
physically change based on your decisions, your policies, and even whom you choose to ally with. As your
kingdom grows, a number of factions and neighboring countries will come to you to seek favor—and to
test your strength.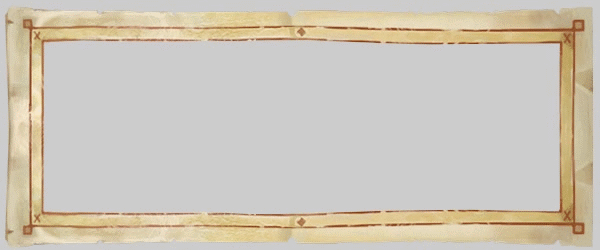 Explore - Conquer - Rule
Pathfinder: Kingmaker - Bloody Mess
Released:
September 25, 2018
Size:
5 MB
Store page:
https://www.gog.com/game/pathfinder_kin ... loody_mess
About:
What is sweeter than looking down upon the face of a defeated enemy? Perhaps, only the realization that you had to work hard and pay for your victory in blood! The "Pathfinder: Kingmaker - Bloody Mess" DLC lets you bask in the gore and glory of battle, witnessing its bloody traces both on your companions and your enemies.
Here's how it works:
Bloodstains appear on a character or creature according to the amount of Hit Points they have left. The more wounded a character, the more bloody and battered they look. First blood splatters appear when their Hit Points go down below 80%. Of course, not all creatures in Pathfinder: Kingmaker can have bloodstains at all. As you would expect, those who don't have blood - elemental and incorporeal creatures, for example - are not affected by this feature. Also, while humanoids and animals bleed red, this isn't so for others: for example, the undead show black stains on their clothes, and plants drip green sap.
To clean up your wounded companions, you need to restore their Hit Points by either letting your party rest or using healing abilities.
Players may control the visibility of the new feature with a special setting - "Bloodstains" - which can be found on the "Game" page of the Options menu. The setting is turned on by default.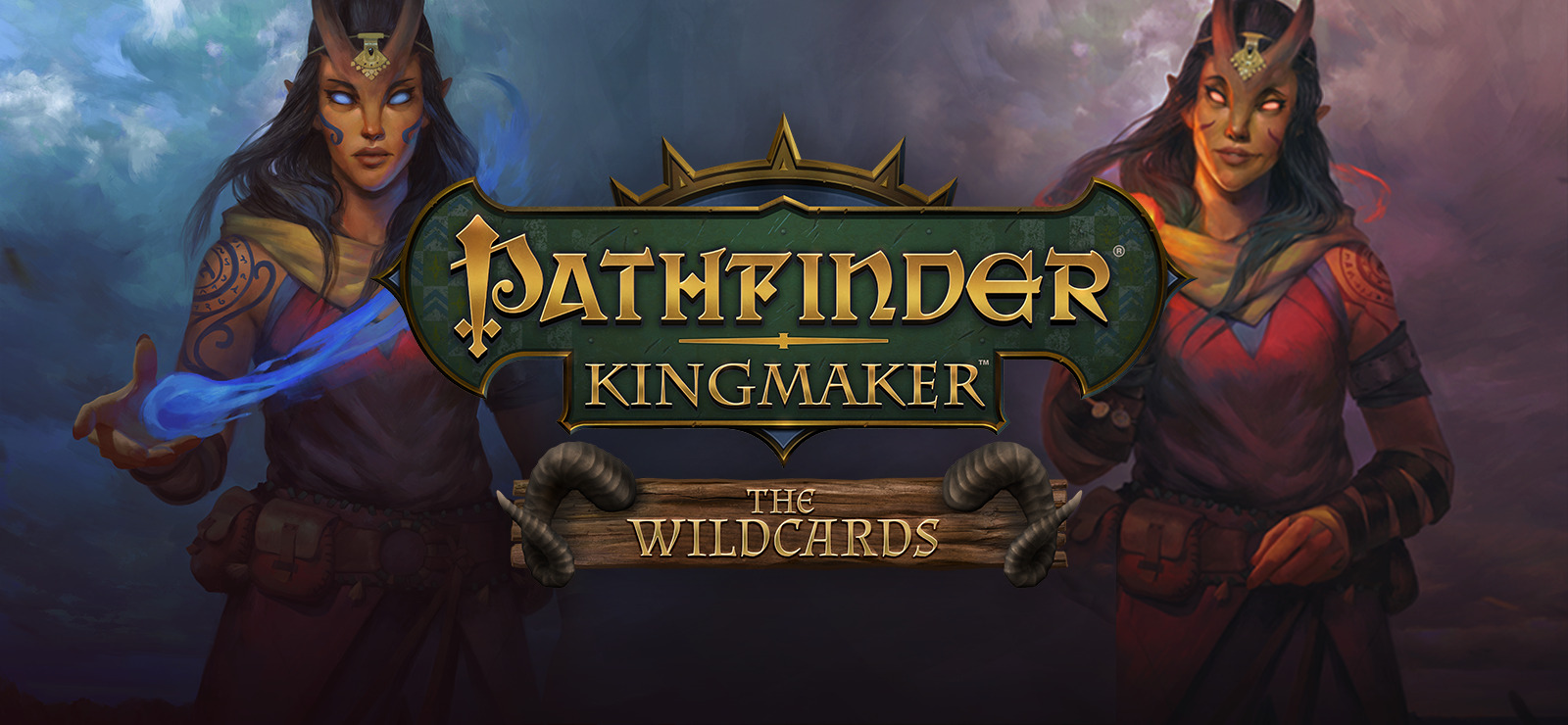 Pathfinder: Kingmaker - The Wildcards
Released:
December 14, 2018
Size:
5 MB
Store page:
https://www.gog.com/game/pathfinder_kin ... _wildcards
About:
Fiend blood runs through their veins, whispering cruel truths and evil ideas. Who are they? Tieflings, the outcasts of the civilized world.
Living channels of elemental energy, tamers of wild power - who are they? Kineticists, masters of occult elemental skills.
A mysterious stranger crosses the threshold of your barony - marked with the blood of devils, gifted with the power of the elements. Who is she? Discover for yourself!
This new DLC for Pathfinder:Kingmaker includes:
● A new playable race. During the poll to decide which bonus race we were going to add to the game, one particular option was requested a lot (besides the winner - Aasimars): Tieflings, the people with a drop of demonic blood in their veins. They didn't make it into the base game, but became the natural choice for the first piece of post-release content.
● A new playable class. They master the raw power of the elements, channeling it into their wild talents to manipulate the world around them. Kineticists are living conduits of primal energy, deadly both in close and ranged combat.
● A new companion. If you combine a race with a class, you get a character. Welcome your new companion, the Tiefling Kineticist who comes, just like every other companion, with her own storyline. She could also be a romance option and may hold one of the positions in the Kingdom.
The new companion will join your party in the beginning of Chapter 2. Those who would like to add the companion to their current playthrough can do so at any point before the end of Chapter 5 ("War of the River Kings"): the companion will ask for an audience at your throne room. However, we would advise to begin your acquaintance with the character as soon as possible.
Minimum system requirements - Windows:
7 / 8 / 10 (64-bit)
Processor: Intel Celeron 1037U @ 1.80GHz
Memory: 4 GB RAM
Graphics: Intel HD Graphics 3000
Storage: 30 GB available space
Sound Card: DirectX Compatible Sound Card
Mouse, Keyboard
Recommended system requirements - Windows:
7 / 8 / 10 (64-bit)
Processor: Intel Core i7 CPU 920 @ 2.67GHz
Memory: 8 GB RAM
Graphics: ATI Radeon HD 5770 or NVIDIA GeForce GTX 960M
Storage: 30 GB available space
Sound Card: DirectX Compatible Sound Card
Mouse, Keyboard
Hidden Content
This board requires you to be registered and logged-in to view hidden content.