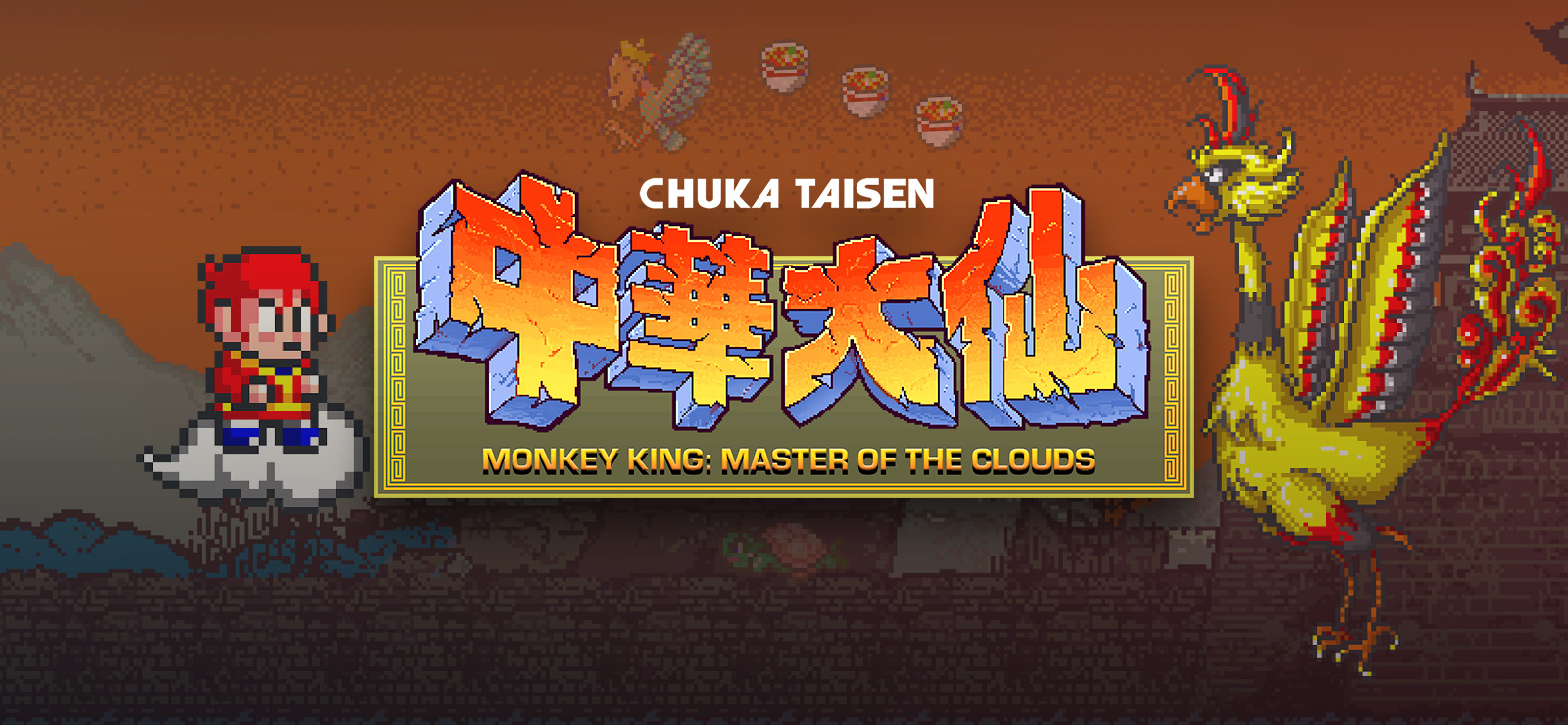 Monkey King: Master of the Clouds
Genre:
Shooter - Arcade - Fantasy
Works on:
Windows (7, 8, 10)
Languages:
Audio and text: English
Released:
September 14, 2018
Size:
53 MB
Company:
Starfish-SD Inc / Retroism
Installer version:
gog-1_(64bit)_(23675)
Store page:
https://www.gog.com/game/monkey_king_ma ... the_clouds
About:
A huge Japanese coin-op hit developed by HOT-B in 1989, the game was later renamed Cloud Master when released outside Japan on the Sega Master System. It subsequently appeared on NES, and the PC Engine. This upgraded release of the original arcade version includes HD ready elements by developer Starfish-SD, the company formed by the original HOT-B development team.

For the first time in the series history, you can tag in a friend and soar across China with a friend in local Co-op.

There's nothing more retro-classic than sharp pixel art, effortlessly rendered in HD. Enjoy the aesthetic that made this game a retro hit.

Enemies drop Power-ups that allow you to fly faster and shoot harder. Defeat Mid-Boss enemies and gain access to a special attack shop that unlocks devastating abilities.

Explore 5 stages of mythical landscapes, and fight against legendary creatures based on classic Chinese Folklore.

Live, worldwide leaderboards for both single player and Co-op.
Hidden Content
This board requires you to be registered and logged-in to view hidden content.