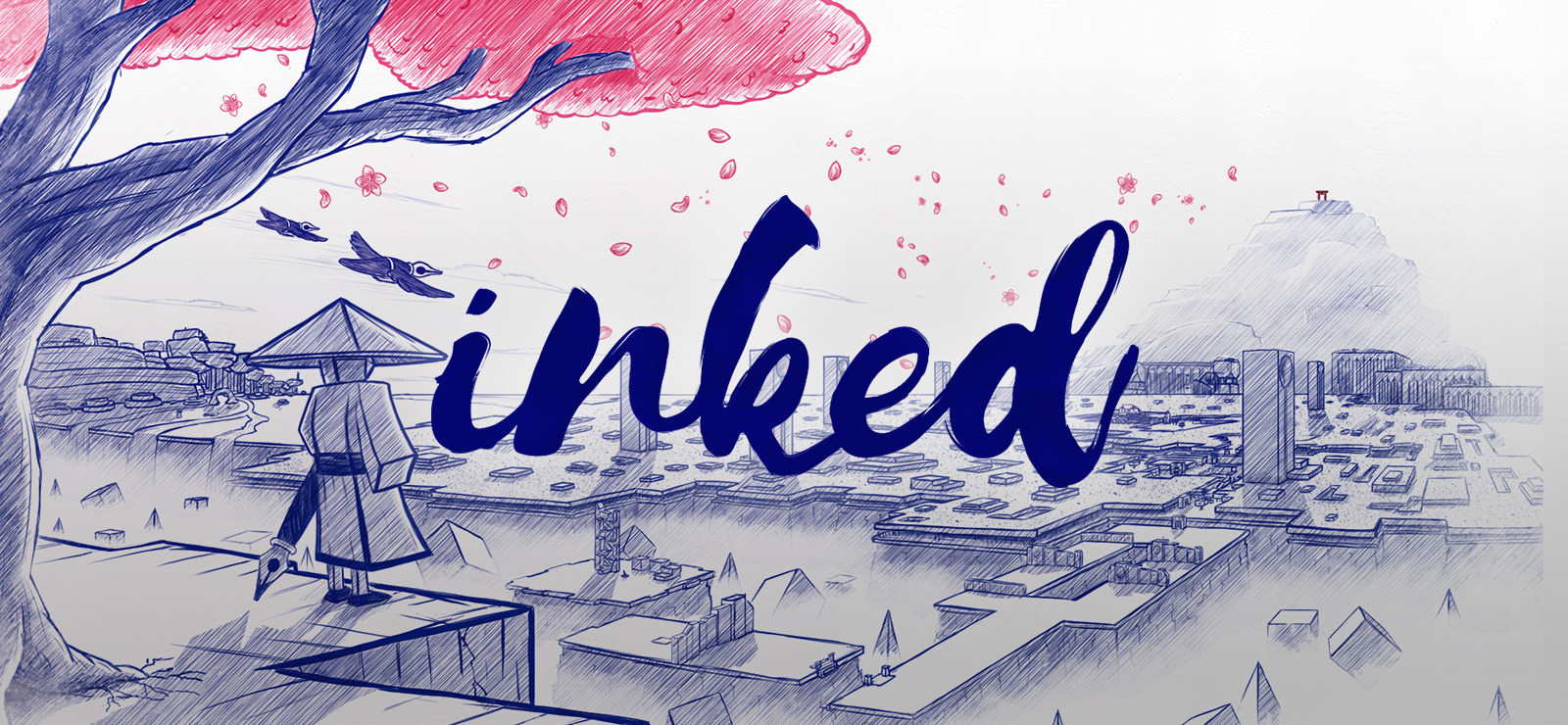 Inked
Genre:
Adventure - Puzzle - Narrative
Works on:
Windows (7, 8, 10)
Languages:
Audio and text: English. Text only: Português do Brasil, 中文, Deutsch, español, français, italiano, 日本語, polski, русский
Features:
Single-Player - Cloud Saves - Overlay
Released:
April 26, 2018
Size:
1.4 GB
Rating:
ESRB Rating: Everyone
Company:
Somnium Games d.o.o. / Starbreeze Publishing AB
Installer version:
v20180528-1 (24344)
Store page:
https://www.gog.com/game/inked
About:

Inked is a puzzle-platformer where you play as the Nameless Hero, a ronin character drawn by a comic book artist, Adam. By using simple geometrical shapes, you'll solve puzzles and venture through Adam's world to find Nameless Hero's lost love Aiko. The story goes deeper than first perceived entwining Adam and the Nameless Hero. Together they will embark on a journey that will forever change them both.

In Ink on Paper
Inked holds a unique visual art style as it's told on paper and viewed through the eyes of Adam - the creator of the Nameless Hero. You will travel across a vast geometrical world drawn on paper and unveil its deeper meaning.

● Over 100 puzzles spread throughout 8 different environments
● More than 3 hours of beautiful music that will follow you on your journey
● An emotional story that will change you forever
● Play with mouse & keyboard or with game controller
● Find the InkedU Easter egg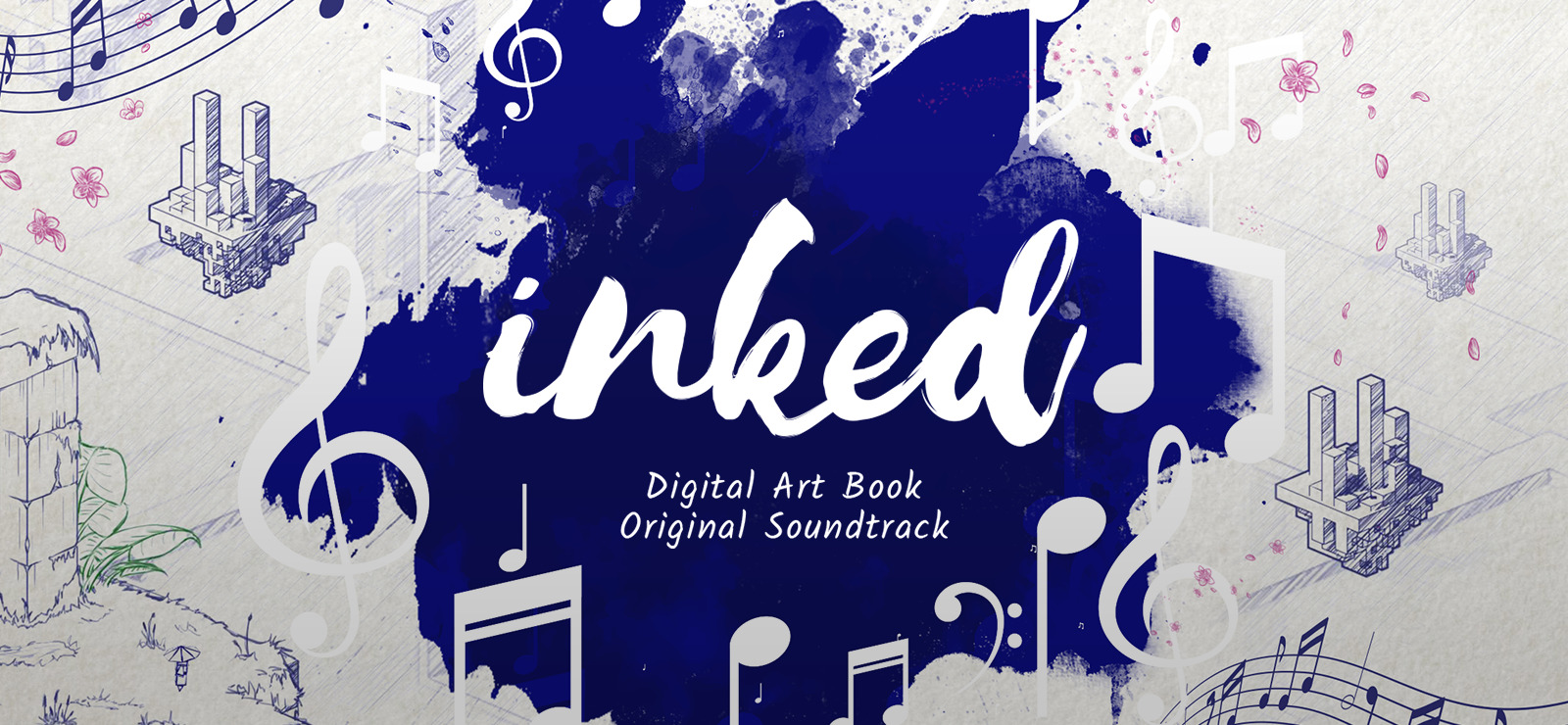 Inked - Art & Music Bundle
Included goodies:
Soundtrack (MP3) + Artbook
Store page:
https://www.gog.com/game/inked_art_music_bundle
About:
The Inked Art & Music Bundle includes a Digital Art Book containing art and concepts from Inked, and also the Original Soundtrack with all the music from the game.
Dive deeper into the world of Inked.
Digital Art Book
Learn about the origin of Inked and how its story was formed. Discover early concepts and experience Inked with whole new insight. Follow the artistic process from the very first drafts to the finished game, and read up on the importance of certain colors and elements.
Original Soundtrack
Relive the journey as you listen to the Inked Original Soundtrack, where harmonies comes together with the beautiful story in one engaging album. The Inked Original Soundtrack comes with 52 tracks.
Track list:
Act I
1. A Nameless Hero
2. Shelter under a Cherry
3. Genesis
4. Desolate Geometry
5. The Paper's Secrets
6. Seeking a Friend
7. Trubble up Ahead
8. To Find a Friend in Ink
9. A Silverish Shade of White
10. Enemies are Enemies Regardless of Shape
11. Love Torn Apart
12. Through the Forest
13. There's Always a Choice
14. The Table Tilts
15. Up the Water Tower
16. A Hero's Arrival
Act II
1. A Love's Demise
2. Darkness Looms
3. Genesis 1:3
4. Enter the Swamp
5. Marsh and Moss
6. Rowing the Boat
7. Reflection
8. Rain Hunt
9. Forced Landing
10. Death Valley
11. Under the Desert Sun
12. Quench Your Thirst
13 Wishful Thinking
14. Quicker than sand
15. Jailbird
16. Pushing the Mine Cart
17. To Find a Friend in Ink (Reprise)
18. How the West was Drawn
19. A Figment of Imagination
20. Of ice and Frost
21. Like Glass
22. Frostbites
23. The Pendulum Swings
24. A Friend in Need and Reaching the Mountain Top
25. A Hero's Ascent
Act III
1. Lost in Ink
2. The Assembly Line
3. Security Glitch
4.. I Stand Still…
5. A Friend's Farewell
6. … but the World Around me Changes
7. Under a Cherry, Long Ago
8. A Hero's End
9. We all Deserve a Happy Ending
10. Call it Fiction
11. (Bonus Track) Inked- U
Hidden Content
This board requires you to be registered and logged-in to view hidden content.