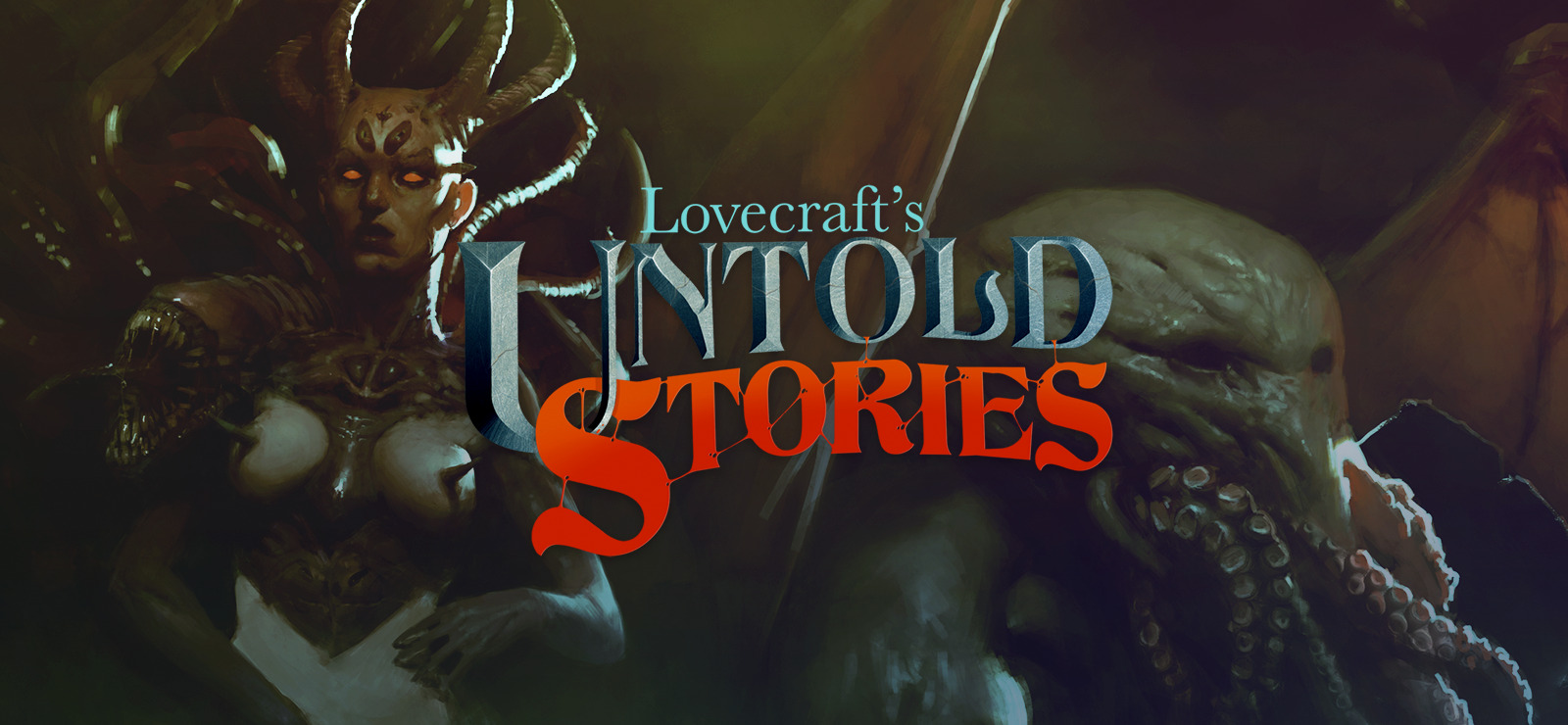 Lovecraft's Untold Stories
Genre:
Action - Role-playing - Horror
Works on:
Windows (7, 8, 10)
Languages:
Text only: English, español, русский
Features:
Single-player - Controller Support
Released:
June 22, 2018
Size:
212 MB
Company:
LLC Blini Games / LLC Blini Games
Installer version:
v1.196g_(28575)
Store page:
https://www.gog.com/game/lovecrafts_untold_stories
About:
Lovecraft's Untold Stories is an action RPG with rogue-like elements. You explore randomly
generated levels based in H.P. Lovecraft stories, fighting cultists and all kinds of monsters from the
Mythos, improving your skills, weapons, and gear, looking for clues and information about the Old Ones
and the Outer Gods, and solving puzzles and challenges.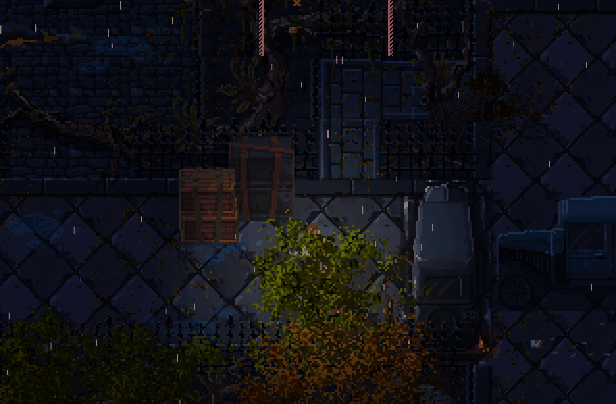 A HORROR ADVENTURE
You have to find a way to foil the Old Ones' plans—but the path is yours to choose, and brute force may
not be the best solution. Will you search for clues and information to stop the cultists before they
summon the Outer Gods, or will you just kill everything in your way, until there's no one left to invoke
the cosmic horrors to our world?
LIVE H.P. LOVECRAFT'S STORIES
Levels are randomly generated: It will be a different experience every time you play. Lovecraft's Untold
Stories is based on H.P. Lovecraft's stories: You will experience first-hand the cosmic horror created by
the genius of Providence. Look for items and clues to unlock secrets and new stories!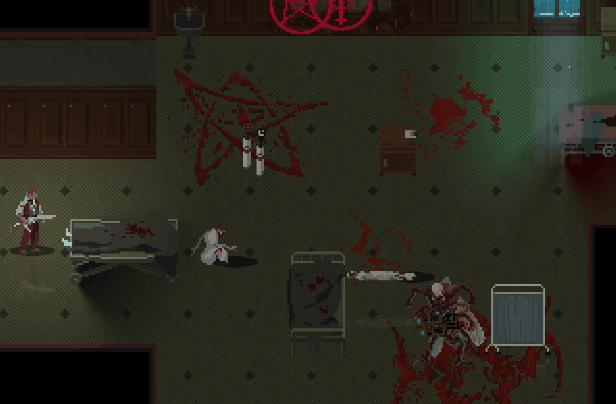 5 DIFFERENT CHARACTERS
You can play as 5 different characters, each with a different playstyle. A private detective, a witch, a thief,
a professor, and even a ghoul—each with different stats, weapons, and combat moves, creating five entirely
different gameplay experiences.
MADNESS AND DEATH
The truth of the dark horrors that inhabit the universe is unbearable for any human mind. As you learn more
of the Mythos, you become more powerful—but also brings you closer to the brink of madness. You will need
to find a balance to keep your sanity—but in the end, you can't win against the Old Ones. Madness or death
await you. But maybe you can delay the inevitable…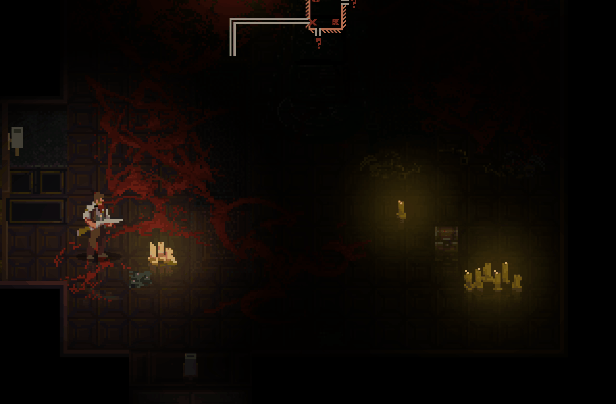 KEY FEATURES
● Fight more than 50 different monsters from the Cthulhu Mythos in this intense action RPG
● Explore Lovecraft's stories in 12 different randomly generated levels and face the Great Old Ones in 5
special levels
● Choose your own path: Will you look for clues and information to uncover the truth, or just fight your
way out?
● Pick your hero: Choose between 5 different characters, detective, the thief, the professor, the witch,
and the ghoul, each with their own stats and skills.
● Improve your stats to become more powerful, but be careful: Madness awaits those who learn too
much!
● Collect and improve more than 30 weapons and hundreds of items and artifacts
● Look for clues and special items to unlock secrets and new stories
NOTE: The "In development" version currently includes the following:
● 5 levels
● 2 characters
● 1 big boss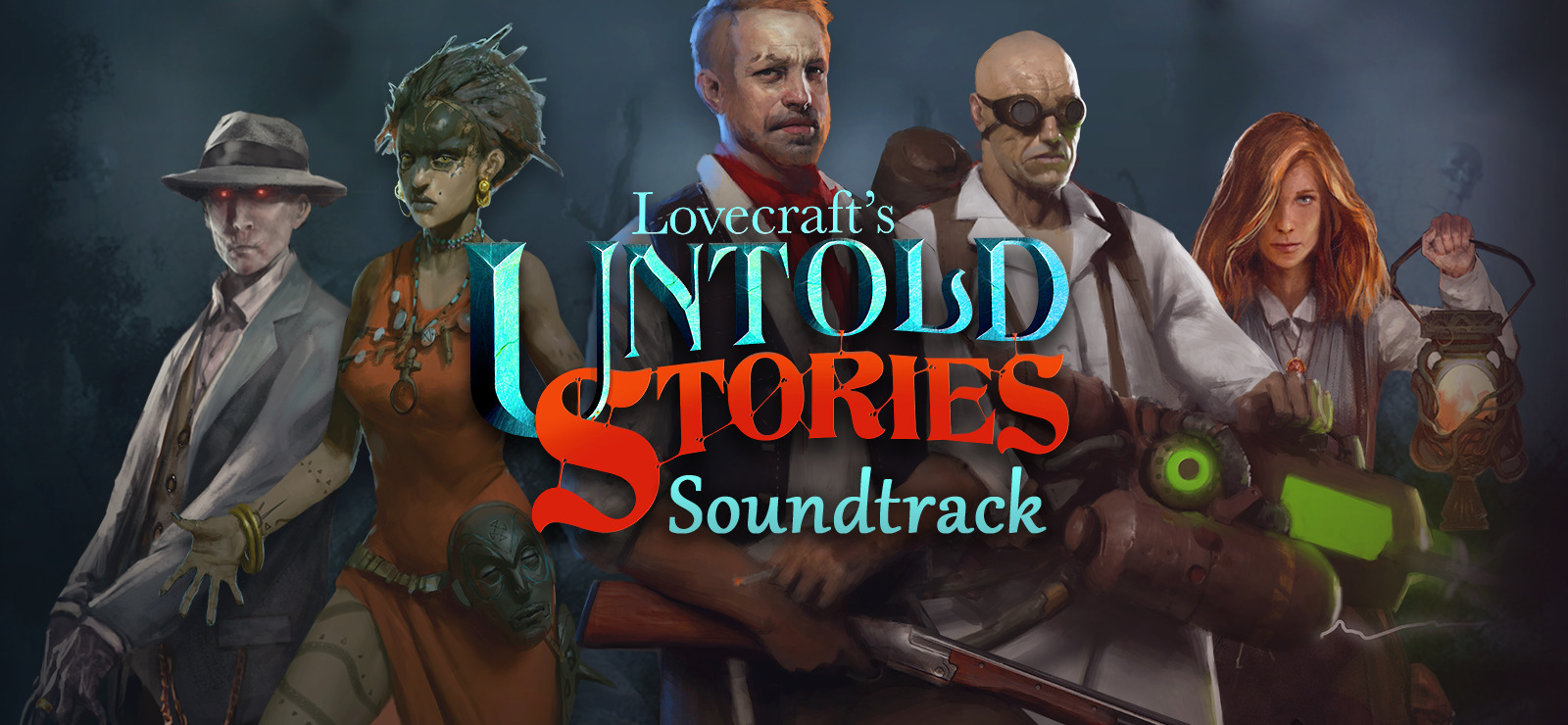 OST
Released:
April 5, 2019
Store page:
https://www.gog.com/game/lovecrafts_untold_stories_ost
About:
Lovecraft's Untold Stories original soundtrack, composed by Red Owl & J. Kanevsky.
Tracklist:
01 - Main Theme
02 - Introduction
03 - Detective John Murphy
04 - Credits
05 - In the strange place
06 - The caverns of the green fire
07 - Professor Clawstone
08 - Witch Elizabeth des Flèches
09 - Thief Michele Ricci
10 - Ghoul Eliot Loss
11 - Victory over the Great Old Ones
12 - Defeated by the Great Old Ones
13 - Game over
14 - Fight scene 01
15 - Fight scene 02
16 - Fight scene 03
17 - Fight scene 04
18 - Cultist's chants (BONUS)
Hidden Content
This board requires you to be registered and logged-in to view hidden content.